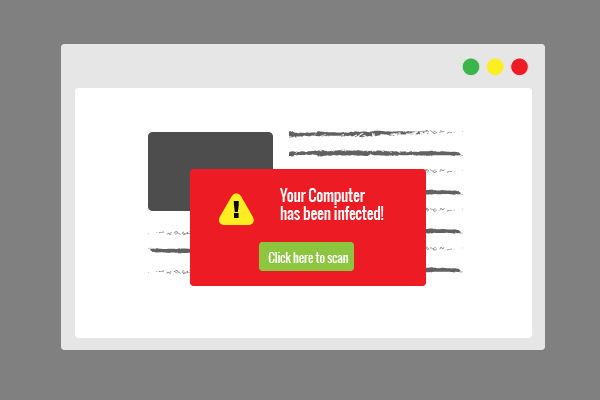 We are all very grateful to all Internet services and websites that make it easier for us to handle banks, pay our bills, buy stuff we need (and don't need), book hotels, make travel reservations, and even work online… And the best thing is – we can do any of these things from almost any location on Earth.
However, this comes with a price. All these things are true for online scammers as well.
So far we talked about the Phishing Email Scams and Greeting Card Scams, today we focus on the fake antivirus scam.
Fake Antivirus Software Scams
Yes, this is one is quite old, but since it is still present in 2017, we must cover it.
"You have been infected! Download antivirus X right now to protect your computer (or phone, for that matter)!" Chances are you have at least once received similar message or it popped up on your screen while you were browsing online.
Usually, these pop-ups are made poorly in terms of design and overall authenticity, but you have to be on the lookout for the ones that are very well created and do resemble actual messages that you might get from Windows or from a regular security product.
(ALSO READ: 7 Common Work-At-Home Scams You Should Avoid)
Should you for some reason click on some of these bad boys, you can end up getting malware on your operating system. Most common threats are Trojan or some type of a keylogger.
In fact, these antivirus software scams messages could also come from one of the most dangerous ransomware threats around (think CryptoLocker), which is very powerful and capable of blocking and encrypting your entire operating system and requesting you a huge amount of money in exchange for the decryption key.
In order to avoid and prevent these rather serious and dangerous situations, we recommend installing a specialized security product that specializes in this kind of financial malware, aside from your regular antivirus program.