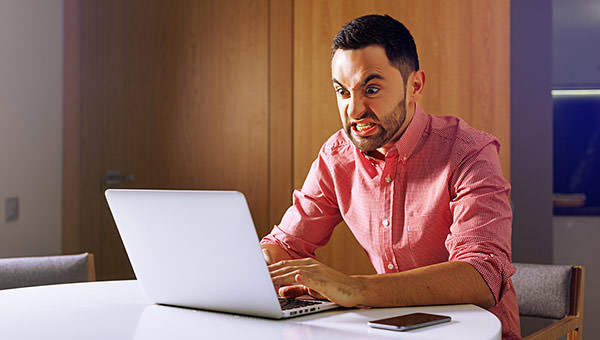 Out with the old, in with the new. 2016 is finally over and that means only one thing – good stuff should start happening soon.
New opportunities and new endeavors lie ahead, and you must grab the bull by the horns and finally find that dream online job you've been looking for.
But you must be careful though. Sometimes, it can be hard to tell if the online gig you are applying for is the real deal. Scammers are all over the internet and you must keep your eyes peeled.
Here are some of the most common red flags to help you identify fake job offers and avoid online job scams and frauds.
1. The Job Sounds Too Good To Be True
Let's be realistic, good jobs are darn hard to find, and if the offer sounds too good to be true, it probably is.
You better steer clear from the job offer if the circumstances are the following:
You didn't contact them, they contacted you, and they used a sentence like: "We found your resume online".
They say: "you made the cut and we are interviewing the finalists for the job".
The pay is just too great for the amount of work.
2. They Send You Unprofessional Emails
Sure, some scammers will be diligent enough and have well-written emails, but most of them won't bother with this aspect of their fraud. Legitimate companies have professionals who can write well and they always think about their reputation.
If the email you received contains spelling, capitalization, punctuation or grammatical errors, you are probably dealing with a scammer.
3. Job Requirements Are Vague
If the job description is vague and job requirements are too general, you might want to do more research on this company.
Fake jobs usually have requirements that are ridiculously simple so that almost everyone qualifies for the job:
"Must be 18 years old"
"Must be a citizen"
"Must have internet access"…
Basically, if it's a real job – the requirements will be rather specific.
4. Contact Info Is Lacking
If the emails don't include any contact information or are sent from a personal email account, something is definitely fishy. Real, legitimate companies will typically include the company's address, phone, or an HR representative in the emails.
5. You Did A Background Check And Results Don't Add Up
If you have any experience with freelancing online you should know just how important researching is. Before agreeing to an interview, make sure you always do a background check on the company in question. If the company is real, you shouldn't have trouble finding information about it online.
Of course, finding information doesn't always guarantee the legitimacy of the company, but if you can't find anything online, you better start searching for your online gig elsewhere.