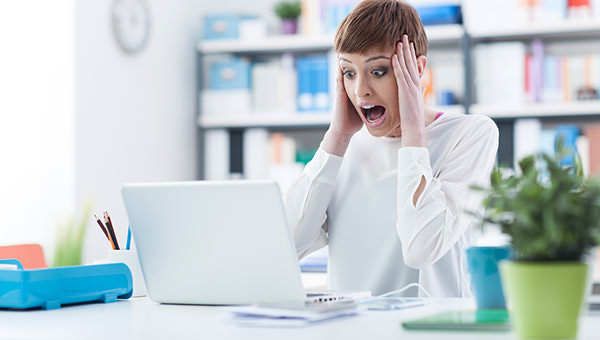 We are all very grateful to all Internet services and websites that make it easier for us to handle banks, pay our bills, buy stuff we need (and don't need), book hotels, make travel reservations, and even work online… And the best thing is – we can do any of these things from almost any location on Earth.
However, this comes with a price. All these things are true for online scammers as well.
Last time we talked about the PHISHING EMAIL SCAMS, today we focus on the Greeting card scams.
WHAT ARE GREETING CARD SCAMS AND HOW DO THEY WORK?
The greeting card scam is actually one of the oldest tricks in the online scams book. What happens is you receive a greeting card in your email inbox that looks like it is coming from your friend.
Should you get tricked and actually click on the card, you will typically end up with some kind of malicious software downloaded and installed on your operating system.
According to heimdalsecurity.com:
"The malware may be an annoying program that will launch pop-ups with ads, unexpected windows all over the screen. However, it can also be ransomware or one of the worst financial malware that's been around, part of the infamous Zeus family."
If your computer gets infected with this hazardous malware, you operating system will "become one of the bots which are part of a larger network of affected systems." In this type of scenario, your device will start sending private data and financial information to a fraudulent server controlled by online criminals.
In order to avoid identity theft of this scale, we recommend using specialized anti-breach security software designed to fight this type of online scams.
Check Out Some Of The Best Pieces Online Security Software Available On Amazon