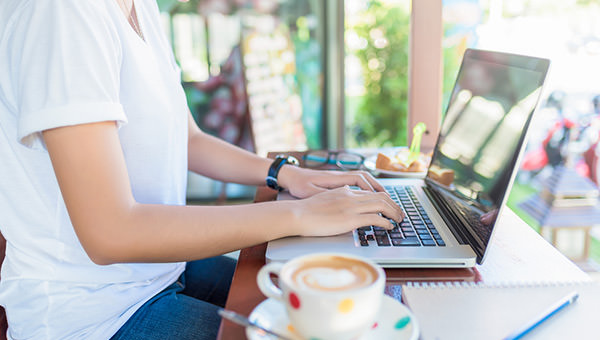 [bigstock]
[Adr]Becoming a successful freelancer is never easy.
It takes a huge amount of sacrifice, hard work, a strong set of skills, and – what most aspiring freelancers tend to overlook – the desire and willingness to learn from others.
This is why we decided to share with you some valuable words of wisdom coming from established freelancers who definitely know what they are doing.
(RELATED: 7 Crucial Tips On Creating A Killer Resume)
Quality Will Always Be Recognized
[Adr]First one comes for Preston Lee, an entrepreneur, blogger, and freelance graphic designer at Millo.
While Lee was starting out as a freelancer, he was merely a freelance graphic and web designer. Now, he has years of experience with big companies, and thus – big clients.
"My best clients always came from word-of-mouth marketing. It always required much less convincing up-front and had a level of trust built-in. Learning to value your work properly leads to huge amounts of success as a freelancer because it allows you to charge more, turn down jobs you'll end up hating, and ultimately be more satisfied with the work you do."
Focus
According to Ilise Benun, a marketing consultant, entrepreneur, and online educator at Marketing Mentor, you should never try to please EVERYONE.
"You can't be everything to everyone. Focus is essential to success and builds your competence and self-confidence," says Benun.
Clients Sell
As Paul Jarvis, an entrepreneur, best-selling author, and freelance designer at PJRVS, says – the biggest sales force doesn't come from marketing agencies, job boards or marketplaces – it's all about you're your current clients who will bring new clients.
"I've never cold-called, put my services on job boards or marketplaces. It's been 100% word of mouth and referrals since I started…[my clients] became my sales force."
(ALSO READ: How To Find Your First Client As A Beginner Freelancer – 3 Killer Tips)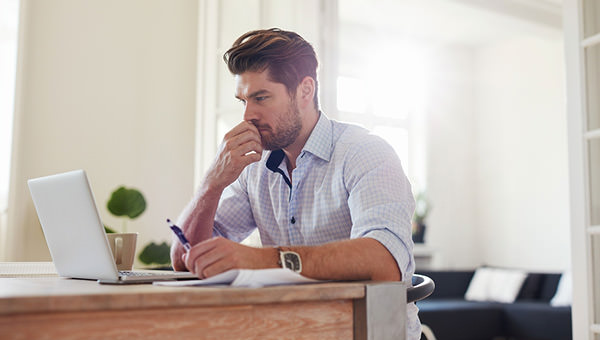 [bigstock]
One of the basic steps toward getting the job you want is creating a good resume. But this can be a rather tricky business, which is why you need to write your resume to match the job you're applying for.
This is why we delved a little deeper into the issue of using the right keywords to make the recruiters notice your CV.
(RELATED: 7 WORDS AND PHRASES YOU MUST NEVER USE IN YOUR RESUME)
Knowing Your Skills Is A Skill
[Adr]First, you will want to make a master list of your skills that is going to help you prioritize the skill keywords you will take from the job listing. As you are adding the skills to your list, make sure you place the ones you feel strongest about at the top.
"By putting your strongest skills at the top, you can see how close you are to being the perfect candidate when you select different job listings," says Grammarly.
"For example, when your strongest skills line up with the skills the recruiter emphasizes in the job listing, there's a better chance you'll get called in for an interview."
(ALSO READ: 10 REAL QUALITIES YOUR ONLINE EMPLOYERS ARE LOOKING FOR)
Search Through The Job Listing To Find Skills Keywords
Carefully and thoroughly go through as many job listings as possible and highlight all the skills the employer mentions.
These will be your keywords.
"When a hiring manager first looks at your resume, she will scan it for these keywords," say folks over at Grammarly. "And she will only spend an average of six seconds trying to find them. That means that you need to put the most important keywords at the top of your resume. Make other keywords eye-catching with embellishments like numbers and accomplishments."
(RELATED: HOW TO NAIL THE SALARY EXPECTATIONS QUESTION DURING YOUR JOB INTERVIEW)
Identify 'Vital Skills'
Go through several job listings similar to the one featuring the job you're applying for and write down the skills listed. All the skills that are common across these listings are most likely to be either mandatory or highly desirable for the job you're trying to get.
These are your Vital Skills.
The rest of the keyword skills should fall into one of three categories:
Job-related
Transferable
Adaptive
Read more HERE.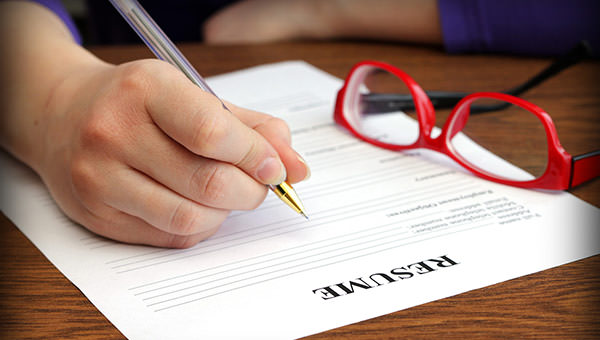 [bigstock]
[Adr]One of the basic steps toward getting the job you want is creating a good resume. But this can be a rather tricky business.
In today's competitive market it is considered a success if your CV even ends up on a hiring manager's desk.
Even the slightest detail can make the difference between getting an interview and getting a thanks-but-no-thanks email.
In that name, here are 7 words and phrases that you should avoid when writing a killer resume.
1. Think Outside The Box
Ironically enough, using the phrase to think outside the box is not that creative and original anymore. It's a played-out expression and we should leave it in the early 2000s.
2. Best-Of-Breed
Unless you are an adorable corgi, this phrase is a huge no-no. According to a CareerBuilder survey, 38% of employers who responded think you should avoid this expression when assembling your CV.
3. Win-Win
Win-Win is another huge No-No (get it?). Much like "to think outside the box," this term should be left in the past.
(Also read: 10 Real Qualities Your Online Employers Are Looking For)
4. Go-To Person
Should you put this antique expression in your resume you might end up being a going-away person, unfortunately.
5. Synergy
According to the CareerBuilder survey mentioned above, 22% of respondents rated this word as a deal breaker.
So yeah, nah…
6. Salary Negotiable
This is a perfect example of tautology. The recruiter already knows that you'll negotiate your salary, that goes without question, so this phrase is totally redundant.
(Related: How To Nail The Salary Expectations Question During Your Job Interview)
7. References Upon Request
Another redundancy alert! It's assumed that, if you're asked to provide references – you will provide them.
So yeah, all in all, just avoid clichés and you are good to go! Stay tuned for the article about how to use the right keywords on your resume!
(Related: 5 Headshot Mistakes That Are Keeping You From Your Dream Job)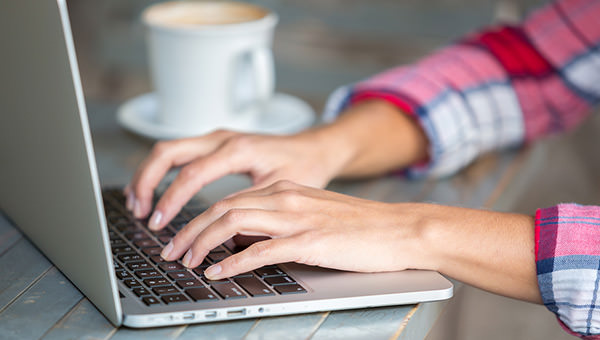 [bigstock]
The Internet is flooded with mediocre content. There are numerous articles on how to make genuinely engaging content that will actually reach and breach your target audience, but most of them won't really help you do just that.
But in the sea of average articles and tips on how to write truly remarkable content, sometimes you want to cut straight through all that mediocrity and glean genuine expert advice from true masters in the field of content writing.
Here we have 3 such personas who tried to sum up and reveal their main secrets of their content marketing success.
Let's get busy!
Don't Write For Everyone
[Adr]Although it might be tempting to come up with content that will be so ubiquitous that every person online will want to read it and share it, this is downright impossible.
Instead, do listen to the tip submitted by Sarah Arrow, a talented blog coach and the main lady behind Birds on the Blog, a page that was listed 3 times by Forbes as a top 100 website for women:
"To create content that stands out, you should focus on the one thing the reader can takeaway from what she's reading and take action on. When you know how something impacts upon your reader you tailor everything to help her and it will stand out from the crowd. The biggest mistake any writer makes is to think they can write for everyone."
Niche-Based Writing Is The Key
A good content writer writes well; a successful content writer answers questions!
Here's what Joe Pulizzi, the founder of the legendary Content Marketing Institute, has to say about this:
"A blog post should answer one key question that is of critical importance to the target audience. Most bloggers I know aren't 100% focused on what makes the audience tick…and it's all about the audience.  To make blogging really work for you, we need to target as niche an audience as possible.  The more niche, the more relevant…and the more likely your content will consistently hit the mark."
Find Your Own Style And Angle
We, content writers, need to understand just how vast the internet really is and that we probably won't be able to come up with something that hasn't been done before. This is where your unique angle and style should come into play.
"Quite often the content I write about has been written about before but I just make sure to come up with my own angle, in my own style and I also make sure it's much better than any other piece of content out there.  So I aim for the best content but not necessarily original content all the time," says Ian Cleary, the social media tools wizard for Social Media Examiner and founder of Razorsocial.
Also read: 3 TECHNICAL TIPS ON WRITING A COMPREHENSIVE BLOG POST.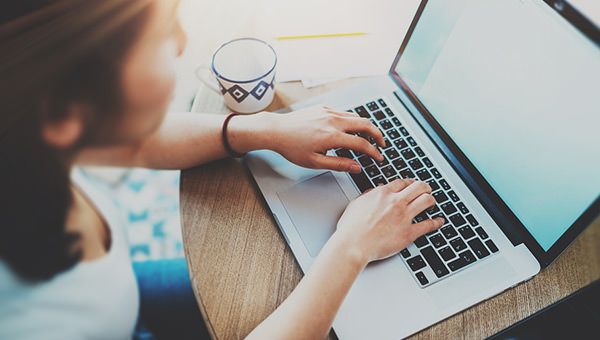 [bigstock]
How does one write an engaging and comprehensive blog post that will actually end up on the screens of your target audience? The kind of content that will genuinely establish you as an authority on a certain topic and hopefully – brings in non-stop traffic.
Here are 2 main steps toward doing exactly that.
Make Surveys And Write Genuine Blog Posts
[Adr]You can always choose to rewrite other people's content or make some click-baity controversial posts on sensitive subjects, but this tactics won't exactly help you grow your business and progress as a writer or blogger.
So, what else is there to do?
One of the most surefire ways to excel in the world of blogging is to survey your readers and current clients and ask of them to share with you the following:
Their biggest problems
Their biggest struggles
What they think would actually fix a certain problem
Once you gather this valuable data on the subject matter, you will have more than enough material to create engaging, genuine and sharable content.
Do check out as well: 3 ONLINE SEO TOOLS TO HELP YOU WRITE ENGAGING AND GOOGLE OPTIMIZED WEB CONTENT!
Understand Your Target Audience
Closely related to the previous one is truly understanding your readers, what they want, and what they see as a relevant blog post. So, before you start the actual process of writing, make sure you have a clear understanding of your target audience:
What do they want to read about?
Why?
Will your post resonate with them?
Is this relevant to them?
According to blog.hubspot.com, you must know what is it exactly that your readers want to read about, but also – on the other hand – what might be obsolete content to them.
"If your readers are millennials looking to start their own business, you probably don't need to provide them with information about getting started in social media — most of them already have that down. You might, however, want to give them information about how to adjust their approach to social media from a more casual, personal one to a more business-savvy, networking-focused approach," say folks over at Hubspot, and add:
"That kind of tweak is what separates you from blogging about generic stuff to the stuff your audience really wants (and needs) to hear."
Also check out: 3 TECHNICAL TIPS ON WRITING A COMPREHENSIVE BLOG POST!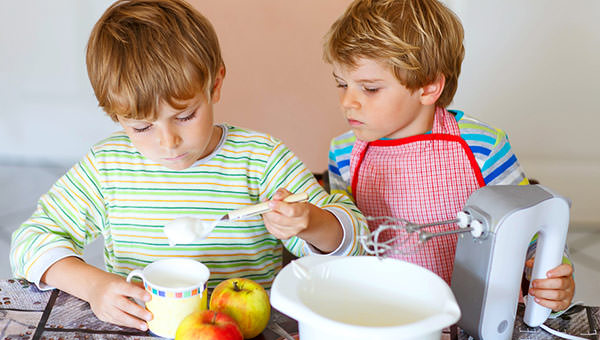 [bigstock]
If you want your children to be successful when they grow up, you will want to teach them that doing chores is a must. Taking out the garbage, washing the dishes, vacuuming and other tedious and boring chores might just turn your kid into a hardworking, diligent adult.
[Adr]Namely, there is a thorough ongoing experiment called the Harvard Grant Study that has followed the lives of Harvard University graduates since 1938 in order to figure out why some people are more successful than others.
According to the findings, young people need two things in life from a young age in order to be happy and successful: love and work ethic.
Who knew?
Jokes aside, let's see how this interesting experiment works.
Chores Now For A Better Tomorrow
The study followed the lives of 724 high-achievers (including the likes of President Kennedy and Ben Bradlee) in order to see what is the easiest way to become a successful adult, and here's what Julie Lythcott-Haims, former dean of freshmen at Stanford University, explained during her recent TED talk:
"[The study] found that professional success in life, which is what we want for our kids … comes from having done chores as a kid. The earlier you started, the better. [A] roll-up-your-sleeves- and-pitch-in mindset, a mindset that says, there's some unpleasant work, someone's got to do it, it might as well be me … that that's what gets you ahead in the workplace," said Julie.
In another interview with Tech Insider, Lythcott-Haims explained why doing the dishes now may help your kids become better people:
"If kids aren't doing the dishes, it means someone else is doing that for them. And so they're absolved of not only the work, but of learning that work has to be done and that each one of us must contribute for the betterment of the whole."
Workspace = Family
The Harvard study suggests that kids who do chores from a young age go on to be adults who are able to easier collaborate with others, while they become more independent, creative and reliable persons as well.
Also, it makes it easier for them to help others in need, as they can easily spot when someone is struggling because they've experienced it themselves.
"By making them do chores — taking out the garbage, doing their own laundry — they realize I have to do the work of life in order to be part of life. It's not just about me and what I need in this moment, but that I'm part of an ecosystem. I'm part of a family. I'm part of a workplace."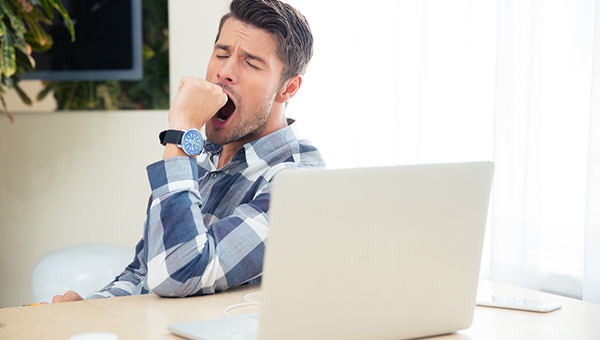 [bigstock]
We all have days when we simply can't get the ball rolling when it comes to work. People who have stay-at-home jobs know this best. You maybe even have that forever-lingering task on your to-do list that you simply can't finish. And the reason? You simply haven't even started.
If all this sounds way too familiar, you came to the right place.
Postponing Is Never The Answer
[Adr]Yes, some tasks are just so boring, tedious and require a decent amount of time to complete, but the more you delay it the harder the task becomes. The trick is rather simple, actually:
You need to start in order to finish it!
This is when the Zeigarnik Effect comes in. This effect is somewhat similar to the snowball effect – all you need to do is start doing it and this will make you feel that niggling urge to complete the damn task.
Why? Because once you start it, you are practically half way done and the motivation will only rise from that point onward.
The Zeigarnik Effect
This interesting phenomenon of human psyche was discovered back in 1920s by Bluma Zeigarnik. Bluma based her research on the fact that people tend to have a better memory for tasks that they have not yet completed.
Zeigarnik's experiment mirrored in her giving the participants puzzles to complete but interrupted them half way through completing some of the tasks. She found that participants were actually twice as good at remembering the tasks during which she interrupted them (the tasks that weren't finished yet) compared to the puzzles they were allowed to complete.
The whole idea started when Zeigarnik's professor Kurt Lewin noticed that waiters were much better at remembering their open orders than the details of their completed orders.
It appears that once we get something out of the way (like tests, tasks, orders) we tend to erase these from our memory almost completely. Talking about the uselessness of schools, right?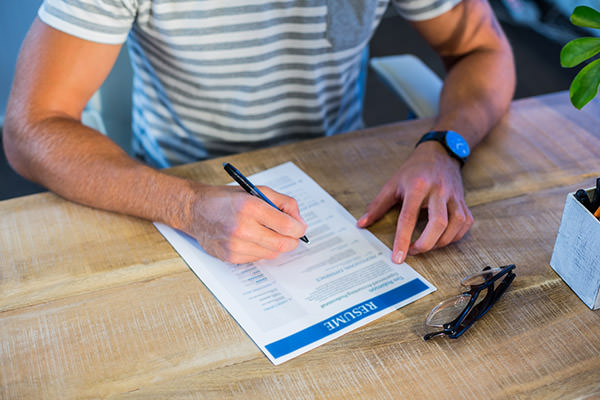 [bigstock]
[Adr]Scoring a great job isn't exactly a walk in the park (unless you are applying for a park attendant, that is).
However, if you have the right kind of skills and a slam-dunk CV, this can be a rather easy endeavor.
A perfect resume is a crucial document that should provide your future employer with just the right amount and right kind of personal information they need. Think:
Background
Skills
Education
Hobbies
anything else from your life that may tickle and intrigue them
In that name here are 7 simple steps towards making an ideal resume.
1. Keep It Simple
A resume is not a place where you should ramble on about ALL your skills and details from your personal life. Far too many people lose track of what is actually important and end up with a huge blob of unimportant and obsolete information.
This is a big no-no.
2. Keep It Clean
Every segment of your CV should be separated. Make sure you use only:
professional fonts
bulleting
numeration (if necessary)
Also, don't be shy to use the Bold option every once in a while.
3. Keep It Professional When It Comes To Your CV Photo
Your picture should be positioned at the top of the document, next to the Personal Information segment. Choose wisely which picture you want to use, and always opt for the one that looks the most professional. A simple head-shot should suffice (and no sunglasses!).
4. Make It Well-Organized And Smart
First of all, start with writing your personal information such as your:
Name
Age
contact number
contact e-mail, etc.
Then move onto your education, experience, additional skills, hobbies…
5. Keep It Honest
When it comes to writing about your education and some additional classes or courses you might have taken, honesty is always the best policy.
State your work experience with the exact amount of time you spent on each position, and make sure you don't lie. Everything eventually comes to light.
6. Briefness Goes A Long Way
Don't go overboard with the information you provide, and avoid writing essay-like sentences. Keep it:
Clean
Short
Concise
Professional
Using bulleting is the perfect solution for this. Simply stating the data is more than enough.
7. Keep It Real
The fact that you make a killer roast shouldn't be mentioned unless you're applying for a cooking gig (and even then, it can be conducted in a more professional way).
State your biggest qualities that make you the perfect candidate for the job. And NEVER try to oversell yourself.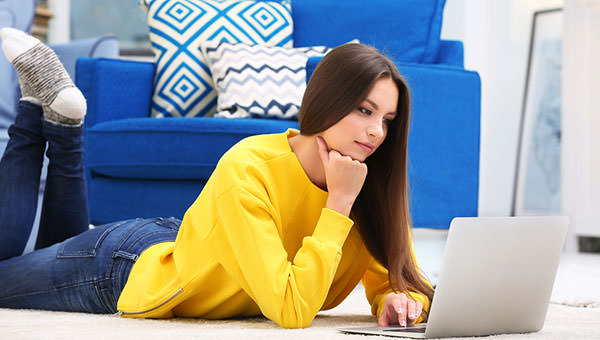 [bigstock]
[Adr]Every new blogger is looking to create quality evergreen content that will have a nice reach, but will also keep visitors coming back. However, this turns out to be much more complicated than one might assume.
The problem often stems from failing to take care of some simple yet rather crucial technicalities regarding the very process of writing.
This is why we decided to give you 3 seemingly trivial tips on how to write better posts and how to more efficiently organize your work hours. Going that extra mile is often rewarded.
1. Choose An Optimal Workspace
Different writers need different workspaces in order to be productive. It's not just about where you have the conditions to write, but where you write best.
If you're working in an office environment, you may not have the flexibility to explore different settings, but if you work from home and you have the option to explore, it's worth trying to work in different types of spaces to find which suits you bets.
Some prefer having a room just for writing. Something like a study. While others like coffee shops and crowded environments.
2. The Right Tools For The Job
We are not talking about your computer here, as you already have one, we assume. We are talking about the apps, programs, and other means of writing some folks tend to forget about.
If you frequently use certain web services, web apps, keyword research tools, or Google Analytics, make sure you add these to your Bookmarks bar for quick access.
On the other hand, you won't always have your computer with you, so consider carrying a good old pen and notepad combo around with you. You never know when a million dollar idea is going to struck you.
3. Coming Up With Your Post Idea
Before you start writing your blog posts, you need to know what you'll write about. Unless you are getting tasks from your boss or your clients, you need to figure out what your article is going to be about. You need a catchy title and engaging article body.
Consider:
Coming up with a repository of blog post ideas
Selecting one to write about
Narrowing your focus
Once you have a killer idea, you are ready to go.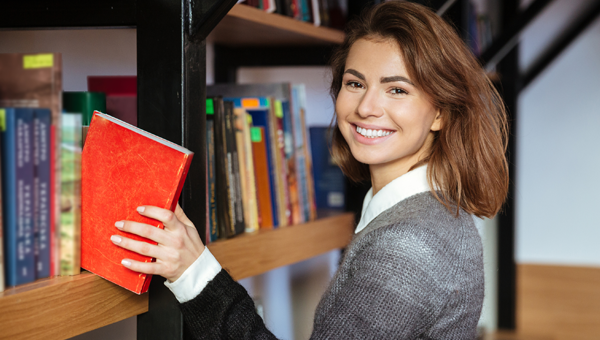 [bigstock]
"A reader lives a thousand lives before he dies, said Jojen. The man who never reads lives only one."
[Adr]This quote by George R.R. Martin is definitely one the best and truest lines about reading ever written, and if you are a passionate reader, you sure know what he meant by that.
But wait, it gets better!
A recent study in the journal Social Science and Medicine reveals that, not only do bookworms live a thousand lives more than non-readers, they actually live longer.
A 12-Year-Long Research
Yale researchers gathered 3,635 participants over 50 years-old and split them into 3 groups:
non-readers,
people who read less than 3.5 hours per week,
people who read more than 3.5 hours per week.
The researchers followed up with each group for 12 years and came up with rather interesting results. It appears that people who read the most were college-educated women in the higher-income group. They also found that both groups of readers lived longer than the non-readers.
To put the findings into numbers – "the readers who read over 3.5 hours a week lived a full 23 months longer than the people who didn't read at all, while this extended lifespan applied to all reading participants, regardless of gender, wealth, education or health factors," the study explains.
Book, Rather Than Articles
Although any kind of reading is healthy and necessary, the results suggest that book readers take the biggest slice of the cake.
"Compared to non-book readers," the study authors report, "book readers had a 4-month survival advantage. Book readers also experienced a 20% reduction in risk of mortality over the 12 years of follow up compared to non-book readers."
"Further, our analyses demonstrated that any level of book reading gave a significantly stronger survival advantage than reading periodicals. This is a novel finding, as previous studies did not compare types of reading material; it indicates that book reading rather than reading in general is driving a survival advantage."
There you go folks – you want to live longer? Read books!