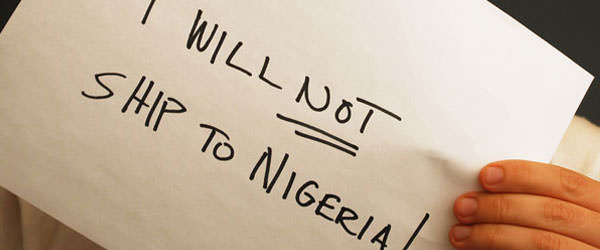 Ever found yourself in a situation where you are seduced by the ads on papers and on the internet promising huge income for you with just a tiny bit of effort? These ads can be very enticing and offer you part-time jobs with huge earnings all from the comfort of your home.
In case you have been caught up in such a scam, you do not have to worry about it happening again since you can learn how to identify such scams and stay safe in the future.
In the next few sections we take a look at some of the ways scammers can use to entice you.
1. Envelope Stuffing
This is one of the most popular scams. Envelope stuffing simply makes you to spread an ad that you responded to at your own expense to other people.
2. Email Processing
This can be considered to be an electronic version of the envelope stuffing scam.
In most cases, you are asked to pay a certain fee in order to receive an information kit which will teach you how to use the same ad you got and send to others convincing them to send you the same fee you paid to the first person.
The person is simply making use of you in order to get the fee. They will then disappear leaving you with a useless information kit and a bunch of angry emails from the people you sent the same scamming mail.
3. Typing Jobs
Most of these jobs may be legitimate, but these are rarely advertised on the internet and you will never be asked for a fee. Do not fall for ads promising to give you home typing work at a fee. These are just modified versions of the email processing scam and should be avoided at all costs.
4. Electronic Assembly
Though there are a number of legitimate assembly companies that pay home-based workers, these are quite hard to find. However, scammers take advantage of this and ask you for a ridiculously high amount of money in order to send you a test kit. You are required to make use of this kit in order to assemble an electronic product and send it back to them after which you are supposed to be paid.
However, once you have paid for the kit and started assembly, they will never pay whatever you assemble claiming it does not meet their standards. In the end, they earn from your initial payment of the test kit and still get to sell the product you assembled at a discounted price to retailers.
5. Selling Lists of Companies Hiring Home-based Workers
A number of people have gotten into this scam where one is convinced to buy a list of hundreds of assured companies that will hire people to work from home.
Well, the truth of the matter is that this list is simply made up from a telephone book or a local directory. Most of these companies do not even hire home based workers and the lists are virtually useless.
However, there are a number of legitimate lists of companies that hire home based workers available on the internet but these ones are free to review.
6. Get Paid To Read Books
This scam takes advantage of people by making them buy a list of publishers who will pay them for reviewing their manuscripts.
This is information that can be obtained freely on the internet yet people are tricked into buying the lists. Even though some companies may offer such positions, the advertising is done carefully and unsolicited resumes is not good for both parties.
7. The $6 Chain Letter
This is yet another make easy money scam that promises the victim that with just an initial investment of $6, they can make thousands more.
The best way to avoid this is by simply avoiding these letters at all costs especially when they ask for money.
In Conclusion
A real company that is recruiting new employees be it the home based or the office based ones will always want to see a person's credentials and references.
A legitimate company never asks for money in order to give a job so any time you are asked for money in order to make more money, think twice.
Hopefully, the tips provided above will be of help to you and help you weed out the scam before you lose your money.