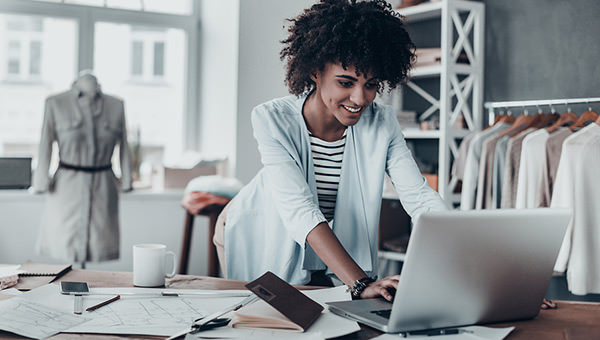 [bigstock]
[Adr]If you are serious about finding a more fulfilling and higher paying job than the one you currently have, by all means do read on!
As some of us have learned the hard way, finding and landing a dream job is borderline science fiction. Navigating through thousands of career and job finding websites, job boards and niche communities can indeed be daunting and time consuming.
This is why we decided to narrow this list down for you and give you 5 currently most popular and most effective job finding websites to help you in your dream-job-finding quest.
(ALSO READ: 3 Types Of Intelligence You Need To Be Successful In Life)
Freelancer
If you are looking for a freelancing online job that will leave you enough time in a day to pursue more than just one career, Freelancer is definitely the place for you. This website has posted over 11 million freelancing jobs to date and it offers online jobs in 600 categories including:
website development
mobile apps
software architecture
internet marketing
graphic design…
UpWork
UpWork is another amazingly effective website for finding and landing freelancing gigs. According to their estimates they post around 3 million part-time, short-term and freelance gigs annually worth $1 billion.
These numbers do sound rather promising.
OnForce
This platform specializes in IT, OEM & POS support, as well as consume electronic installation and repairs. If UpWork and Freelancer fail to find you a gig, OnForce should be your next destination.
Indeed
Indeed is a huge, Google-like search engine that can help you find a job in no time. It is one of the most efficient sites for surveying listings as it aggregates data from job boards, news sites and company listings.
This platform allows you to search by:
location
keywords
salary range.
Folks over at Indeed claim they have 200 million unique visitors a month, while their page is available in 60 countries and 28 languages.
Glassdoor
Glassdoor is perhaps the best place to start your job search. This platform boasts tons of new jobs that are added on a daily basis, while it allows you to search by:
job title
key responsibilities
company
location.
Plus, it provides employee reviews on company culture, senior leaders and salary information just to give you a ballpark for your always-tricky salary negotiation.
(RELATED: Facebook Introduces New 'Jobs On Facebook' Feature, Linkedin Might Be Over)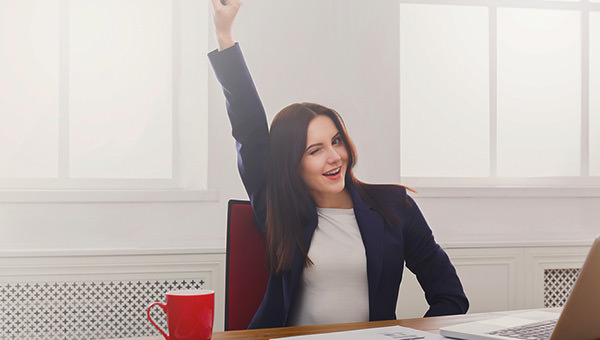 [bigstock]
[Adr]If you think that someone who is considered to be intelligent merely has a high IQ and that's enough, you'd be wrong. But how can we figure out if we are intelligent enough to succeed in life?
According to psychologist Robert J. Sternberg, it goes way beyond our IQ.
Sternberg actually perceives intelligence as a wide interplay between the following 3 aspects of our mind:
analytical
practical
creative
He called this "the Triarchic theory of intelligence" and claims there are 3 different types of intelligence a person can have.
1. Analytical Intelligence
Analytical type of intelligence is how many horsepower your brain has. It is the coveted, raw and pure brain-power we use to process data, analyze information or solve problems.
What is interesting is that this kind of intelligence (that is measured by IQ tests) simply isn't enough to determine someone's overall intelligence.
We need 2 more, and next up is:
2. Creative Intelligence
This one is our favorite. Creative intelligence is triggered when we need to think creatively and adjust effectively to fresh data and new situations.
According to Big Think – "This kind of intelligence is also responsible for synthesizing information and gaining insights. Another way to think about this is having the ability to use the knowledge and skills you already have to manage novel or unusual situations."
Which brings us to:
3. Practical Intelligence
Practical intelligence is exactly what it sounds like – your ability to deal with daily tasks in the real world. Another, more colloquial expression, is "street smarts" and it shows how you relate to the external environment.
This also involves adapting to and transforming the world around you.
"Intelligent behavior involves adapting to your environment, changing your environment, or selecting a better environment," says Sternberg.
Also check out 'The Zeigarnik Effect' – Or How To Immediately Stop Procrastinating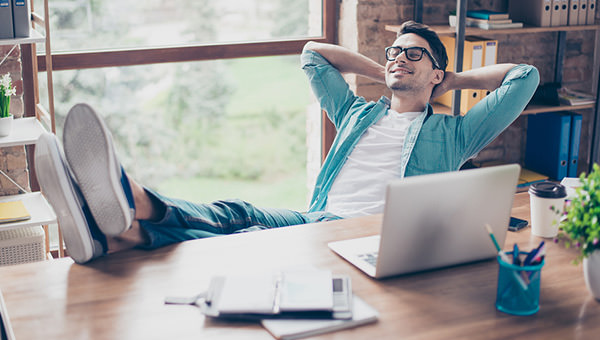 [bigstock]
[Adr]Louise Tarrant, a union representative of United Voice members, claims that an 8-hour work day and a 5-day work week concepts are obsolete and says that working less would, in fact, create work for those who don't have it.
In our modern society, the majority of people still work their a**es off for 40 hours or more a week with no actual boost in their quality of life.
"We live within a broken system where there is no necessary connection between hard work and wealth," says Godfrey Moase, the Assistant General Branch Secretary at the National Union of Workers in Melbourne, Australia.
It's high time we changed this.
Loss Of Jobs, Trump's Victory, And Shorter Work Hours
Many believe that Trump's electoral victory was inevitable and that the loss of jobs played a significant factor in his victory.
Here are some of Tarrant's proposals that might solve the problems mentioned above:
Cap maximum hours.
Have a more flexible approach to shorter hours.
Cut the number of working days in a week – Utah recently experimented with a 4-day work week for government workers and, surprise surprise – the whole concept was very much liked by the workers and had a significant impact on reducing commute times and improved health outcomes for the workers involved.
Cut the work hours to 6 per day – Some companies in Sweden are doing it and this program has already improved health and reduced use of medical services.
For those of you who fear that a 6-hour work day, plus basic income, might result in mass idleness, the researches beg to differ!
Also, there are strong beliefs that basic income and shorter work hours would immensely increase our creativity and bring about the Next Creative Renaissance.
Powerful stuff.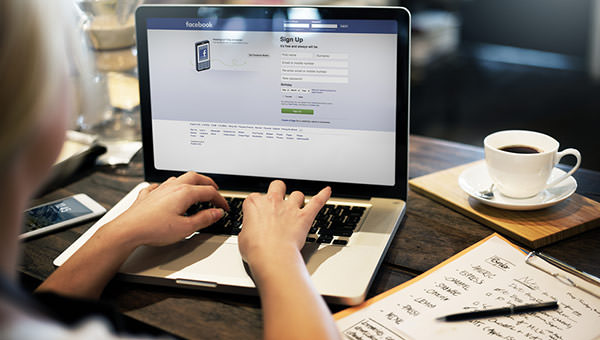 [bigstock]
Is there anything Facebook can't do? This popular social media platform recently did a potentially game-changing tweak called "Jobs on Facebook" and is now allowing employers to post job openings directly to this platform.
[Adr]Although this feature currently works only for the United States and Canada, it might turn out to be a huge deal for Facebook and all stay-at-home moms and stay-at-home dads across America, while it may also potentially be bad news for LinkedIn.
Companies have been using their Facebook pages to promote their products, but also to post job openings for potential candidates because, well, that's where their potential employees hang out.
Now, Facebook is making a dedicated spot for those looking for jobs, making this arduous task that much easier.
Facebook Vs LinkedIn
It appears that Facebook is the future of stay-at-home jobs. Why? Because they realized that LinkedIn was transforming into a more personal platform, so why not turn Facebook into a more professional and job-oriented one, right?
Thus far, LinkedIn was a platform where people posted a professional profile photo, gave updates about their career successes and looked for jobs. Facebook, on the other hand, was "where we could let our hair down a little bit and get more personal," as folks over at Big Think so nicely put.
But now Facebook saw a slam dunk opportunity to merge the two together, and it seems they are indeed onto something.
Linkedin Might Soon Be Obsolete
"For users, this means that Facebook could become a one-stop-shop that merges their personal and professional lives. This subtle change may have a profound impact on LinkedIn's future, along with how you typically interact on Facebook," says Big Think.
The new "Jobs on Facebook" feature focuses on the underemployed, freelance/independent, stay-at-home parents, contractors, and all those users who are not actively seeking new employment. Since the underemployment rate in the United States is currently around 14%, this might just be the answer we were looking for to decrease this rate across the US.
"Jobs on Facebook" will, among others, target lower-skilled positions and more transactional forms of work, and with the simple "Apply Now" button via which applicants are able to add, edit, and review forms, finding a stay-at-home job as a freelancer will be rather easy.
Let's hope.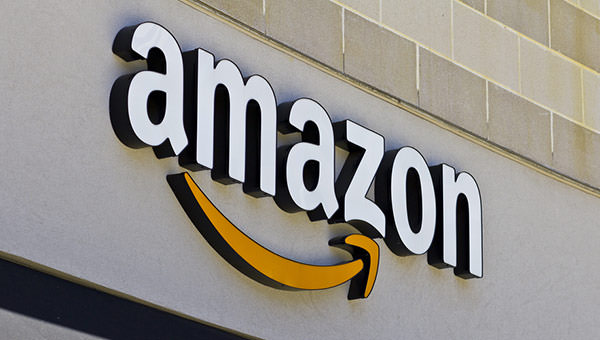 [bigstock]
Good news for all stay-at-home moms and dads out there! Amazon just announced that the company is hiring a huge amount of part-time customer service employees who will have the chance to work from the comfort of their own home.
[Adr]As Business Wire reports, Amazon is about to hire over 5,000 part-time employees who will be presented with an opportunity to work for them as customer service agents.
But this is apparently just the first step in their plan to hire over 30,000 part time stay-at-home employees in the next 12 months.
Part-time employees who are ready to work at least 20 hours a week will also receive company benefits that include:
The "Virtual Customer Service" Program
These 5,000 stay-at-home jobs that are now available are reportedly part of Amazon's "Virtual Customer Service" program.
This huge program is designed to offer stay-at-home parents, military spouses, and college students, an opportunity to earn some extra cash working from home.
"There are lots of people who want or need a flexible job," said Tom Weiland, Amazon Vice President for Worldwide Customer Service, explains. "Whether they're a military spouse, a college student, or a parent—and we're happy to empower these talented people no matter where they happen to live."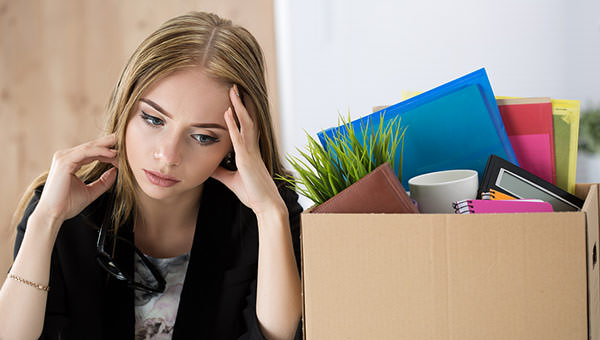 [bigstock]
Is this good or bad news for us freelancers and stay-at-home moms and dads? Find out below.
[Adr]As AI, robotics, and other modern technologies continue to blossom in this modern day and age, economists across the globe are predicting a HUGE loss when it comes to jobs and employment.
According to Art Bilger, an expert at the Wharton School of Business at the University of Pennsylvania, almost half the jobs will disappear over the course of the next quarter of a century.
All the developed nations of the world are about to experience job loss rates of up to 47% within the next 25 years, a recent Oxford study says. Although these include both blue and white collar jobs, thus far the loss has been tangible within the blue collar variety only, particularly in manufacturing.
He also warns that, not only will the concept of employment change in its entirety and rather dramatically, the trend is pretty much irreversible.
Online Jobs Appear To Be Safe, For Now
It is predicted that by the year 2034, almost all mid-level jobs will become obsolete, which means that this inevitable technological revolution might wipe out the entire middle class. "Not only will computers be able to perform tasks more cheaply than people, they'll be more efficient too," say folks over at Big Think, and continue:
"Accountants, doctors, lawyers, teachers, bureaucrats, and financial analysts beware: your jobs are not safe. Computers will be able to analyze and compare reams of data to make financial decisions or medical ones. There will be less of a chance of fraud or misdiagnosis, and the process will be more efficient. Not only are these folks in trouble, such a trend is likely to freeze salaries for those who remain employed, while income gaps only increase in size. You can imagine what this will do to politics and social stability."
However harsh and alarming this may sound, new tech startups and online businesses might be the answer.
The good thing is that, although mechanization and computerization cannot be stopped, we must learn to accept it and adapt to it. New tech startups and other online companies are blooming; the Internet is becoming a fertile landscape for businesses all around the globe, which leads us to believe that this new type of companies might absorb those who have been displaced.
The future is indeed in online startups, and the future is now.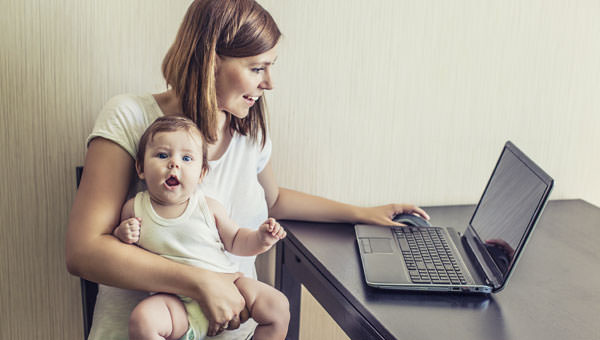 [bigstock]
[Adr]Moms (and dads) around the world, rejoice! We live in a modern day and age in which busy moms don't have to worry about leaving their children to go back to work.
We decided to cover 5 most fun, lucrative and increasingly popular stay-at-home jobs in 2017 for all the creative moms around the globe.
We are living in an exciting time where innovative technology and a new corporate landscape provide talented people with easy-to-get online jobs that can help stay-at-home moms become regular modern-day Wonder Women.
1. Online Tutor
It doesn't matter what your area of expertise is, or whether you have an official background in education, tutoring, or instruction, you can now become an online tutor in no time thanks to numerous websites and online companies.
Online tutors work from home providing their tutoring services for a number of different subjects, while they have the opportunity to work with people of all ages:
children
youth
college students
adults
even seniors
2. Customer Service Representative
Do you have awesome communication skills? Do you like helping people? If the answer to these questions is YES, you are in for a treat.
Customer service representatives are among the most wanted people in growing online companies and this awesome and flexible job provides you with a range of options, including working from home, flexible schedules, part-time schedules, and seasonal arrangements.
3. Web Search Evaluator
If you have some technical knowledge, computer skills to match, and a firm grasp of SEO strategies, the web search evaluator job might be the right fit for you.
This online stay-at-home job will have you searching the Internet and provide support to improve search engine results. Again, some of the crucial benefits of becoming a web search evaluator are of course flexible hours and the opportunity to work home, while staying up-to-date with the latest SEO trends is always welcome.
4. Copywriter/Content Writer
If you consider yourself to be somewhat of a wordsmith, this freelancing and rather flexible online job is definitely for you. Content writing or copywriting has been one of the most popular stay-at-home jobs for freelancers around the globe.
This is a great opportunity for stay-at-home moms looking to make money on the side by writing online content, articles, or blogs for public, private, and nonprofit organizations.
5. Proofreader
If you, on the other hand, have a solid grasp of English, or any other prominent language, and you don't want to bother with writing articles, your editing and proofreading skills will be revered in many online companies and organizations that work with online content.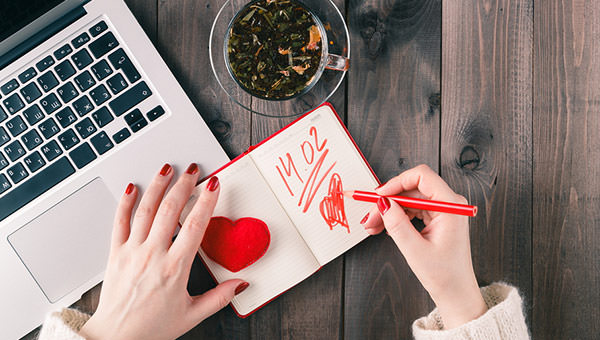 [bigstock]
[Adr]Valentine's Day is all about love if you are in a relationship and all about hate if you are a "forever alone" kind of person. But this holiday is also a HUGE opportunity if you are into content marketing.
This ambivalent but much celebrated event is immensely capitalized by businesses, both big and small, and for a good reason.
Love (sex) sells.
With Valentine's Day upon us yet again, we decided to go over some last-minute marketing campaign ideas that can make your work become a true labor of love.
1. Valentine's Day Specials
If you have an online store of some kind you can make Valentine's Day specials in form of bundled items that your customers can buy at a discounted price. You can offer this exclusively for your email subscribers if you want to grow your list.
2. Free Shipping Or Free Wrapping For Gift
Considering these are last-minute promo ideas, you should also target customers near you to make sure that their gifts will arrive on time. This offer should be available for a limited time only as it is rather time-sensitive considering how near Valentine's Day actually is.
However, placing an order within the next 24 hours or so can create urgency and make your customers click on that order/buy button more easily.
3. Contest
One of the best-working and most engaging tactics is posting a contest. Here are some ideas:
most romantic Valentine card contest
funniest "I'm single" slogan contest
a love-related photo contest, etc.
The whole idea behind these contests is to engage your audience and reach more people online, while the winner gets a cool prize on Valentine's Day. You can do it via Facebook, Twitter, Instagram, Freelancer Contest, etc…
4. All The Single Ladies!
As we already mentioned – Valentine's Day isn't just for customers who are in a relationship. This is why you should also come up with a Valentine package special that can apply to all the singles in your target audience.
Single and ready to mingle!
5. Boy's Will Be Boys
We all know that guys always forget about anniversaries and Valentine's Day so they are a perfect target audience for these last-minute offers.
Make sure you offer coupons or discounts on social media targeted to your male followers and just lay back and watch your brand growing.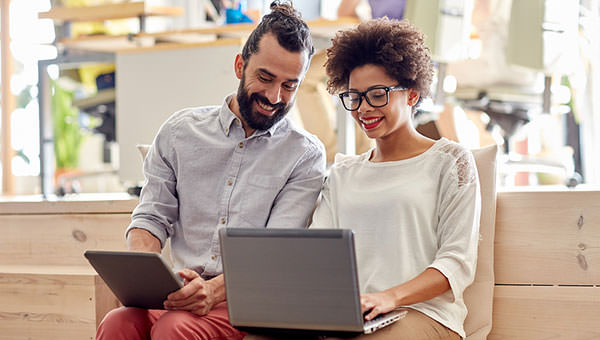 [bigstock]
According to some estimates the number of freelancers in the U.S. is expected to reach roughly 60 million by 2020, which is more than 40% of our nation's workforce. These numbers are staggering and it is no wonder you are looking for an online gig.
Online jobs are the future, and the future is here.
It doesn't matter if you are looking to earn some extra pocket money, turn a hobby into a side job or become a full-fledged freelancer, you simply must check out these 3 currently most visited websites for finding work as a freelancer.
Upwork
[Adr]You can't call yourself a freelancer if you haven't heard of Upwork. About 2 years ago, two leading freelance networks at the time, Elance and oDesk, decided to join forces and form Upwork, which is now the largest freelancing network out there.
According to latest reports, the website has over 10 million registered users, about 4 million clients, and roughly 3 million jobs posted every year. Upwork is definitely the hottest all-round freelancing platform at the moment, so you better hurry up and sign up.
99 Designs
Yes, 99 Designs is a website made only for designers, but it is so popular and useful these days that we simply had to include it here.
The platform offers jobs and gigs in the form of a contest, so you better roll up your sleeves. Here clients don't pay much attention to your resume. Instead they crowdsource their projects, setting a budget and giving instructions for each gig, then they let designers submit their work based on the project brief.
Once the contest is over, the client chooses the design that best suits their needs and wishes, and then the designer gets paid.
Pretty cool.
Toptal
Toptal is also a niche-based freelance network made for elite software engineers and digital designers from over 100 countries around the world. It is said that this company's screening process weeds out all but the top 3 percent of talent in multiple categories, which means that if you end up being accepted to Toptal – you are joining an exclusive community of experts.
The company lets you decide if you want to work hourly, part-time or full time, while you can also set your own rates.
Another interesting and rather enticing thing about Toptal is that they also screen clients and tend to work only with serious companies, so employees know they will always have interesting projects to work on.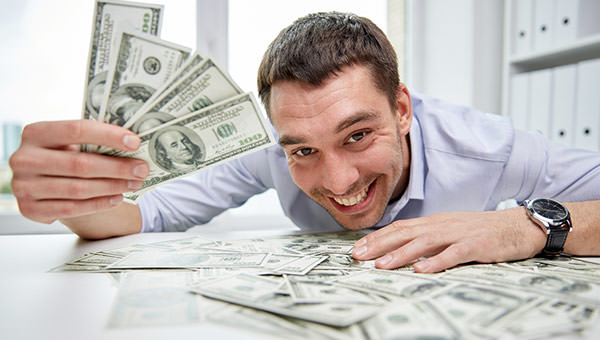 [bigstock]
We all need some extra money. Always. But what if you can't get a second job? Or even a part-time job because you are a pregnant woman, or a stay-at-home mom/dad, or a disabled person? What chances do those folks have to earn some extra money in 2017?
Plenty, actually.
Stay-at-home jobs to the rescue!
Thanks to the almighty Internet and modern technology, you can now make decent money from the comfort of your own home. In that name – here are some of the most popular stay-at-home online jobs in 2017.
1. Use Bing Search Engine And Get Paid For It
[Adr]We all know that Google is the number 1 search engine which makes millions of dollars for the company, and that is exactly why Microsoft is trying to do something about it via their search engine Bing.
Get in on this game of giants and make your own profit. How? Well, Microsoft is now willing to pay you every time you do a search via Bing instead of Google.
Sign up with BingRewards and simply use Bing to do all your daily searches.
2. Watch Videos Online For Money
Yes, there's a site called InboxDollars that will pay you for watching videos on their site. Much like Bing is trying to compete with Google, InboxDollars is trying to beat YouTube.
The catch is that these videos have ads and the advertisers pay this company to put ads in the videos. If you don't have a problem with watching videos with some ads, this one is definitely worth checking out.
3. Content Writing Is Not Dead
Content sites are on the lookout for well-written texts 24/7. There are numerous webpages out there that will pay you good money for your written word. Some freelancers are even making a living out if this (yes, I'm obviously talking about myself).
4. Selling Used Books
You probably have books in your home that you are done with, right? Well, if you really need some extra cash and you need it now, you can sell some of them for profit.
BookScouter is a great site for this kind of gig. Simply visit the site, enter the ISBN number of the book, and the page will automatically tell you how much your book is worth and which will pay the most for it.
Awesome.
5. Taking Online Surveys
Taking surveys is perhaps the most popular way to make quick money online. Although it is not exactly a new kind of online gig, it definitely made our list for 2017 as its popularity won't be plummeting any time soon.
There will always be manufacturers and companies which are keen to know how their products and services are doing in the market, and these business are ready to pay good cash to gather this valuable info.
So, what are you waiting for? Go find your dream online job today!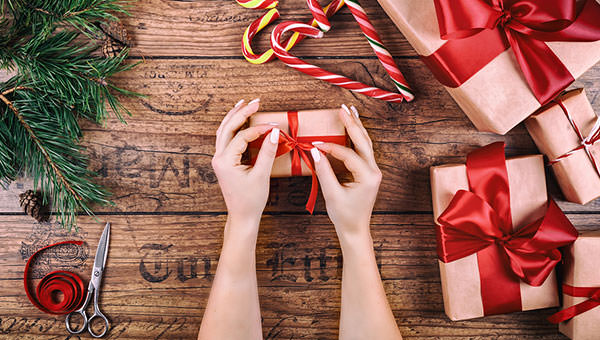 [bigstock]
We all need that extra cash boost before Christmas and if you want to make sure you can get all the presents for your loved ones before it is too late, you better start brainstorming.
However, if you're too busy to come up with some badass ideas yourself, we got you covered!
According to Gallup, the average American family spent over $800 on Christmas gifts last Christmas, so if you want you and your family to enjoy the holidays properly this year, you need to roll up those sleeves pronto.
In that name, here are 5 simple ways to make extra cash before Christmas.
1. Get Paid To Shop
[Adr]If you like to shop (who doesn't?!) then this one is perfect for you. Certain websites provide you with an opportunity to earn cash back on all your shopping via so-called SB points which you can then exchange for cash.
You can also shop for other people who don't have the time to do it themselves.
Put your ad for free on Craigslist and wait for the calls. It doesn't matter if you charge by the hour or by trip, this can be an awesome and fun way to make extra money before Christmas.
2. Get Paid To Be A Designated Driver
If you know how to drive and you don't drink, Uber and several other companies might be a good solution for you.
You can make good money from companies who hire out designated drivers during the holiday season. Look at it this way – You will turn your free time into the much needed extra dime, while you will also keep the streets safe during the holidays.
A true win-win scenario.
3. Wrap Presents For Cash
Present-wrapping skills are so rare that many retailers need help and hire people to wrap their presents. If your dexterity is on point you can earn $5+ per one wrapped gift.
Not bad.
4. Decorate
Are you good to at decorating your house for Christmas? If you are, you can turn your talent into extra cash by offering your services to friends, neighbors, co-workers, etc.
5. Sell Your Own Christmas Decorations
If the previous 2 ideas apply to you, you can join them into one – crafting and selling your own Christmas decorations.
People love to decorate their homes for the holidays and many of them don't want to buy those boring and generic decorations you find at the mall.
This is a major opportunity for you and your creative mind to shine!
Make your own versions of classic Christmas decorations and sell them online or to your friends and neighbors.
Creativity + dexterity = money. Yes, it is that simple.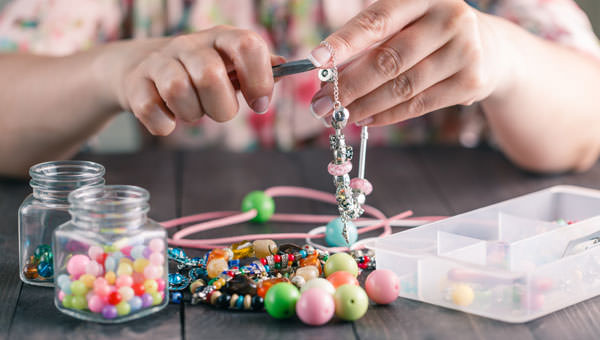 [bigstock]
If you are looking to sell your crafts online, but don't want to make your own website – you've come to the right place.
Creating a website can take too much time and cost a lot of money, especially if you are only starting your online business, so here we have 5 easy-to-do tips on how to easily sell your cool crafts online.
1. Find The Right Website
First things first – you need to find just the right website for you. Don't start applying to all the platforms you come across as there are hundreds of them and some are, well – not so good.
The trick is to do a thorough research and find the one that suits you best. Some things to take into consideration:
Whether or not the site covers your target market.
Do they cover the products you are making?
Check their selection criteria, terms and conditions – do they fit you and your product?
How much do they charge?
Do they have good customer support?
2. Create Quality Photos Of Your Work
[Adr]One thing that you need to remember is that pictures sell. Especially if you have an online business.
Having quality images of your products will ensure that you get through the selection if it is a curated site, and will definitely help you sell.
Users and online buyers tend to be hasty and they will only spend a couple of seconds looking at your page to decide if they like the products they see(k). This is why making a good first impression via quality photos is a must.
3. Keywords, Keywords, Keywords
Once you have your products up and running and nice pictures of them online, you need to make sure your potential clients are able to find you. This is where SEO aspect of your business comes in and art of image tagging.
You need to use just the right keywords to tag your images well.
Inquire about the right keywords for your products by doing a thorough research on your target audience and what they type in their browsers. Yweaking the keywords a little bit can really make a difference.
4. Giveaways Sell
People love free stuff. A good way to attract your target audience is to have giveaways. Make sure you have at least one for each key seasonal festivity so your customers are happy – and we all know that a happy customer means a customer that spends money!
Think:
Valentine's Day
Mother's Day
Christmas
Thanksgiving…
5. Develop Good Reputation And Build Trust Online
It is essential that you build trust among your customers, especially when you have an online business. Always communicate clearly with your customers and always be honest.
This way they will always come back for more.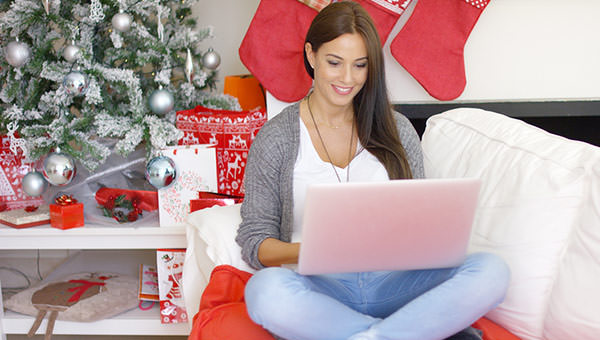 [bigstock]
[Adr]Thanksgiving dinner, Christmas Eve, New Year's Eve… We all love the holiday season for, oh so many reasons, but there's one thing we all hate about it – you end up spending A LOT of money.
If your wallet is a bit light right now and you're on a tight budget, but you want your family to have a jolly holiday season, take a look at these 7 ways you can make an extra dime from the comfort of your own home.
1. Freelancing
Freelancing is always a good way to earn some money without leaving your home. Do you have any of these skills:
writing,
translation,
graphic design
photography
digital marketing?
If your answer is YES – find some online gigs on platforms like Freelancer, Elance, 99Designs, oDesk, etc. You can make some serious cash via online jobs and gigs.
2. Sell Some Of Your Stuff You Don't Use
We all have a plethora of sellable stuff just lying around our homes or in our basement. Use eBay to sell some the things you don't use anymore.
Think:
used electronics,
collectibles,
clothing
toys
records
instruments…
3. Find Your Kids A Job
Too few parents know they can actually find a seriously cool job for their kids. Yes, it does sound paradoxical but listen to this – you can sign up your kids to be toy testers.
Companies that make toys always need feedback on their new toys. This is a truly win-win situation.
4. Fill Online Surveys
Even though it sounds a bit scammy, you can really make money by completing online surveys. Websites like:
SendEarnings
MySurvey
and Opinion Outpost
are the real deal and they offer cash rewards for completing their surveys.
5. Testing, Testing, One, Two
It's time for you to do some testing just like your kids. You can now sign up with numerous websites to test their platforms, pages, and mobile apps for glitches and bugs.
They will test their website's interface on you as a user, and in return you will get some cash. Plain and simple (and it can be rather fun).
6. Rent Out Your Crib
Ok, we are aware this is actually quite the opposite of a "stay-at-home" job, but it does qualify to be on our list.
Should you happen to have a spare room, or you are planning to go away for the holiday, you can use platforms like Airbnb to rent your crib.
7. Online Tutoring Jobs
Although no one likes to work during the holidays, certain tutoring jobs you can find online are extremely popular especially during the holiday season.
Some useful sites to check out:
Tutor.com
Udemy
Teachers Pay Teachers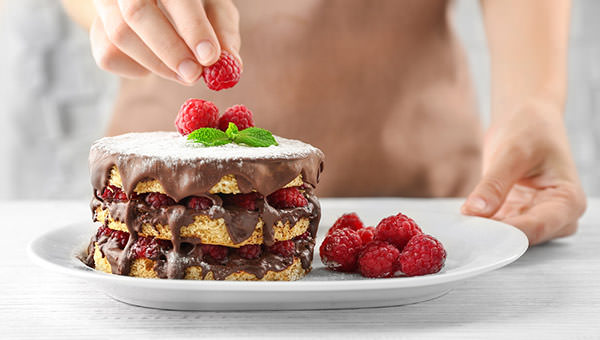 [bigstock]
If your two main passions are design and working with food, you are in for a treat (literally). Cake decorating business is becoming rather popular nowadays and the best part is – you can do it from your own home!
So, let's see how you can start this delicious and pretty stay-at-home business in just 3 easy steps.
1. Take Care Of All Necessary Permits & Health Codes
[Adr]First things first. You must secure any food related permits, otherwise you won't be able to operate this kind of business from your home legally.
Also note that the issuing department might be checking up on you every once in a while just to make sure your business is consistent with health codes, so make sure you keep it clean all the time.
2. Take Care Of The Initial Marketing Plan
There are probably similar businesses operating in your area, so you need to get in there somehow. The best way to make your way through is to offer your decorating services for free to potential clients.
This way they will get a product for free, and you can prove your skills and get started.
Make sure you also have an online marketing plan:
Create your website
Create a Facebook page for your business
Upload pictures and descriptions of your work
Ask your friends to share your page
3. Take Care Of Your Delivery System
Once you get your business going, you will have to be able to transport your baked goods to and from your home.
Safety and customers first, right?
Make sure you figure out a way to set up a pickup and delivery system so you will be able to safely transport your decorated cakes.
In order to do this, you need to have:
cake boxes
cake bases
a van or similar vehicle in which you will be able to fit your finished cakes and drive them to your clients.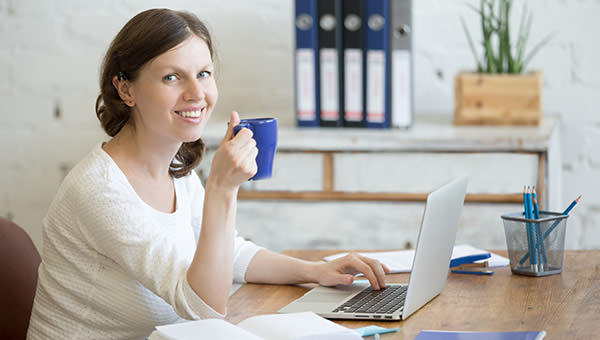 [bigstock]
[Adr]Making some cash on the side is easier now more than ever. All you need is internet access, a little bit of extra time, and some easily acquired marketable skills and you're all set.
In addition to picking up an extra gig, you can always cut down on expenses, but this strategy only goes so far.
That's why we're decided to explore the easiest and most popular ways to increase your income from home.
1. Change Jobs
Changing jobs is definitely easier than it sounds, but when you already have steady income and years of experience you've got leverage. You can always negotiate:
A pay raise compared to your current job
A percentage boost every year
More vacation time to enjoy your higher pay
2. Request A Raise
The leverage you have thanks to many years of experience can help you negotiate a raise at your current job so you don't have to go job hunting. In order to get a raise you need to:
Make strong arguments
Know that timing is everything
Speak up for what you want
3. Freelance
Definitely one of the most appealing ways to make extra cash is to pick up a freelancing job on the side. Here's how you do it:
Let people know you're looking for freelance jobs
Contact websites that post jobs in your field
Create a profile on Elance and build it up
4. Blog
Another great way to earn extra cash and get creative, blogging is an ever so popular way to build your online presence and make money on the side.
Choose a niche in which you're an expert
Write from the heart
Add ads and affiliate links
5. Coach
Coaching is another great way to boost your income. If you have enough experience in your field you can:
Create a website offering your services
Ask clients and contacts to refer you
Give incentives to new clients
6. Tutor
As opposed to coaching, which implies working with professionals, tutoring is more oriented towards helping high school and university-level students get better grades and improve their skills. Here's how to get started:
Advertise your services to tutoring companies
Make your services known to students on campus
Make sure your community knows about you
7. Teach Online
Acquiring new knowledge has never been easier thanks to the internet, and with such huge demand for online courses, someone needs to make sure that demand is met, and that could be you!
Create a website with videos of your courses
Teach a course on Udemy or Skillshare
Build online presence and attract viewers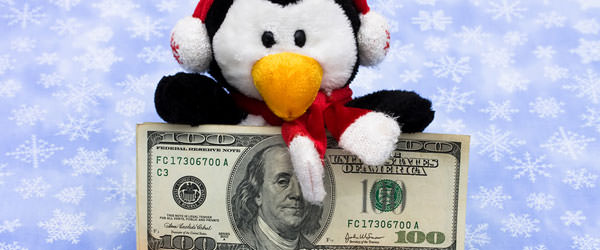 [bigstock]
1. Stuffed Animals
[Adr]Over the last few years, stuffed animals have become very popular on EBay.
Once you look into this niche a little bit, you will be very surprised at the demand. Stuffed animals, like other items, can be sold used, new and the coveted 'new with tags'.
As with other categories, stuffed animals become sought after items because many children's items are manufactured in limited runs, and when they're gone off store shelves, they're gone.
There are collectors out there as well as individuals looking for a particular toy so you have a nice customer base that will be interested in your auctions.
Watch for popular movies for children that get released and begin making stuffed animals as part of their marketing. Stock up on stuffed animals that you find, keep the tags attached and pack the products away for safe keeping until you are ready to sell.
[Adc]
Stay away from selling stuffed animals that are not clean. If the stuffed animal is a retro piece and has signs of wear, make sure to describe clearly any defects that stuffed animal has. If you are clear to your buyers in your descriptions, they will be more apt to trust you for subsequent purchases.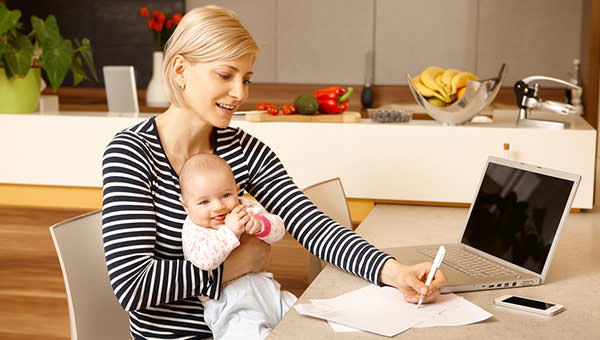 [bigstock]
Being a stay at home mom has its drawback, but also its perks. Yes, watching kids IS a fulltime job, but if you play your cards right, there is a possibility to earn some money on the side. Here we have a column that will cover some of the most popular and flexible stay-at-home jobs for moms.
Some moms prefer outsourcing childcare while working, but other seek a work-from-home job that will earn them that precious extra dime.
Social Media Mom
[Adr]If you are a true modern mom who is active on social media platforms like Twitter, Facebook, Instagram and other similar networks, you are in for a treat.
Spending time on social media websites can actually pay off, so this one may be right up your alley. Search for online companies and businesses that need stay-at-home people with social media skills to boost their online presence and, therefore improve their business and sales.
If you already spend much time on social media guru, use that time to write blog posts, Facebook posts, Tweets and other posts on different social media platforms, and learn some serious money while having fun.
It's a win-win situation.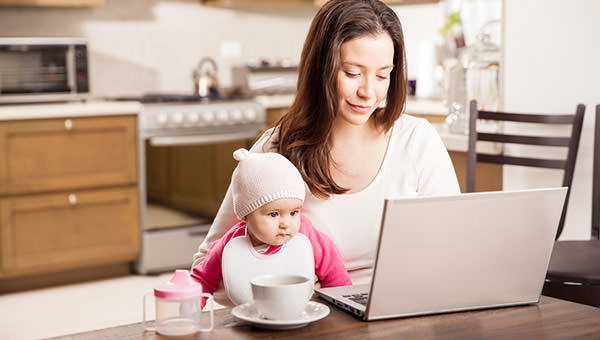 [bigstock]
[Adr]Being a stay at home mom has its drawback, but also its perks. Yes, watching kids IS a fulltime job, but if you play your cards right, there is a possibility to earn some money on the side.
Here we have a column that will cover some of the most popular and flexible stay-at-home jobs for moms.
Some moms prefer outsourcing childcare while working, but other seek a work-from-home job that will earn them that precious extra dime.
Office Work
If you know your way around computer programs, then office and technical work can be the thing for you. Search the web for available computer-driven work that you can do from home. The marketplace is huge.
If you know how to use Photoshop, Powerpoint, Excel, Word, and data entry or other office skills are right up your alley, you can search for websites which provide such freelancing opportunities. Upwork.com and Elance.com are good places to start.
Graphic Design
If you are a mom who knows how to design logos, album or book covers, and similar simple form graphic design tasks, the web is packed with amazing opportunities for you. All you need is decent Photoshop or Illustrator skills and a strong Internet connection. Ok, and some talent would be great as well.
99Designs.com is a great place to start. There you will find many people who need a cool graphic identity for their brand or company, and they will pay around 400 bucks for a single logo. While book or album covers go even over a thousand bucks.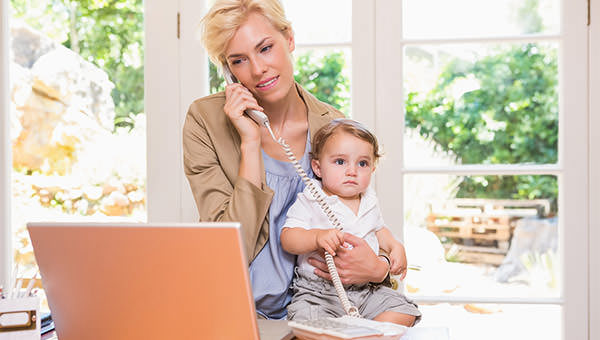 [bigstock]
[Adr]Being a stay at home mom has its drawback, but also its perks. Yes, watching kids IS a fulltime job, but if you play your cards right, there is a possibility to earn some money on the side.
Here we have a column that will cover some of the most popular and flexible stay-at-home jobs for moms.
Some moms prefer outsourcing childcare while working, but other seek a work-from-home job that will earn them that precious extra dime.
Dog/Cat Watching
There are many websites out there that match dog or cat owners who need pet sitting with pet lovers who want to help (for a fee, of course). All you need to do is create your profile on one or more of these sites, set your prices, and you are good to go.
Tutoring
Even if you don't have a teaching background, you can earn about $40 per hour helping kids with homework.
If you end up having more kids under your wing, you can always bundle several of them together to form group homework sessions. This will cut your time spent tutoring, while bringing you more money. And it can be done while your baby naps.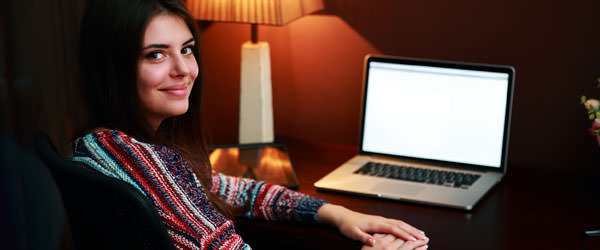 [bigstock]
[Adr]Whether you are a stay-at-home parent or you simply like the idea of working from home, the ability to do so at night offers an exceptional level of flexibility along with a few added perks.
The world is generally quieter at night, enabling you to work with fewer distractions. This aspect alone can make it easier to get your work accomplished.
Plus, there are usually fewer interruptions since the majority of the world is fast asleep. In fact, you practically have the place to yourself when you choose to pick up a stay-at-home job that you can do at night.
1. Fill out consumer surveys
Making a living doing online surveys for money is not difficult, however, it can be very challenging if you are not sure which survey sites you should sign up to.
The main aspect of taking surveys for money is to have a list of highly paid and legitimate survey sites that you can go to on a daily basis. Having these sites will give you a consistent earning portfolio you can tap into anytime you want.
Paid surveys for cash is a legitimate way that one can earn money online by taking survey and conducting reviews of various products and services. Millions of companies all over the globe are paying people top money to give their reviews on a variety of topics.
Getting started with online paid surveys is fairly straight forward. The only thing that you need is an email account. After you make sure that you have one, you should sign up with a list of trusted survey sites and complete the registration process.
From then on out you can start taking surveys and collecting money, while not having to "work" more than 2-3 hours a day. That being said, survey taking sites aren't time-consuming, and they will pay you money, making them really effective.