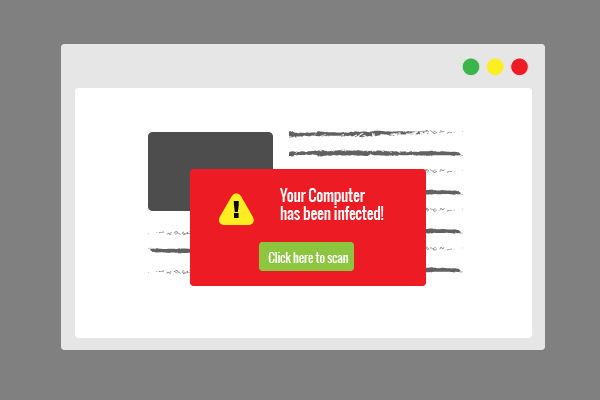 [Adr]We are all very grateful to all Internet services and websites that make it easier for us to handle banks, pay our bills, buy stuff we need (and don't need), book hotels, make travel reservations, and even work online… And the best thing is – we can do any of these things from almost any location on Earth.
However, this comes with a price. All these things are true for online scammers as well.
So far we talked about the Phishing Email Scams and Greeting Card Scams, today we focus on the fake antivirus scam.
Fake Antivirus Software Scams
Yes, this is one is quite old, but since it is still present in 2017, we must cover it.
"You have been infected! Download antivirus X right now to protect your computer (or phone, for that matter)!" Chances are you have at least once received similar message or it popped up on your screen while you were browsing online.
Usually, these pop-ups are made poorly in terms of design and overall authenticity, but you have to be on the lookout for the ones that are very well created and do resemble actual messages that you might get from Windows or from a regular security product.
(ALSO READ: 7 Common Work-At-Home Scams You Should Avoid)
Should you for some reason click on some of these bad boys, you can end up getting malware on your operating system. Most common threats are Trojan or some type of a keylogger.
In fact, these antivirus software scams messages could also come from one of the most dangerous ransomware threats around (think CryptoLocker), which is very powerful and capable of blocking and encrypting your entire operating system and requesting you a huge amount of money in exchange for the decryption key.
In order to avoid and prevent these rather serious and dangerous situations, we recommend installing a specialized security product that specializes in this kind of financial malware, aside from your regular antivirus program.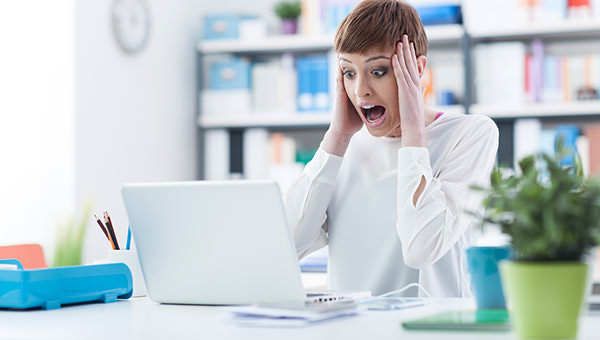 [bigstock]
We are all very grateful to all Internet services and websites that make it easier for us to handle banks, pay our bills, buy stuff we need (and don't need), book hotels, make travel reservations, and even work online… And the best thing is – we can do any of these things from almost any location on Earth.
However, this comes with a price. All these things are true for online scammers as well.
Last time we talked about the PHISHING EMAIL SCAMS, today we focus on the Greeting card scams.
WHAT ARE GREETING CARD SCAMS AND HOW DO THEY WORK?
[Adr]The greeting card scam is actually one of the oldest tricks in the online scams book. What happens is you receive a greeting card in your email inbox that looks like it is coming from your friend.
Should you get tricked and actually click on the card, you will typically end up with some kind of malicious software downloaded and installed on your operating system.
According to heimdalsecurity.com:
"The malware may be an annoying program that will launch pop-ups with ads, unexpected windows all over the screen. However, it can also be ransomware or one of the worst financial malware that's been around, part of the infamous Zeus family."
If your computer gets infected with this hazardous malware, you operating system will "become one of the bots which are part of a larger network of affected systems." In this type of scenario, your device will start sending private data and financial information to a fraudulent server controlled by online criminals.
In order to avoid identity theft of this scale, we recommend using specialized anti-breach security software designed to fight this type of online scams.
Check Out Some Of The Best Pieces Online Security Software Available On Amazon
[bigstock]
We are all very grateful to all Internet services and websites that make it easier for us to handle banks, pay our bills, buy stuff we need (and don't need), book hotels, make travel reservations, and even work online… And the best thing is – we can do any of these things from any place in the world.
[Adr]However, this comes with a price. All these things are true for online scammers as well.
This is why we at Stay At Home decided to start a column called Online Scams 2017 in which we will cover all the prominent online scams that currently raid the web.
Today, we focus on Phishing Email Scams.
Also read: TOP 5 INTERNET JOB SCAM WARNING SIGNS FOR 2017.
What Are Phishing Email Scams And How Do They Work?
As the very name suggests, phishing email scams are conducted through communication via your email or your social network account. They usually work like this:
Online scammers will send you a message and try to get your login credentials for your:
bank account
social network
work account
cloud storage
other personal data valuable for them.
These phishing emails usually look like they are coming from an official source (think bank officials, financial institutes, delivery companies, social networks representatives), and they will try to trick you into clicking on the links and go to websites that look like real sites.
However, as these pages are actually controlled by the scammers, you will be sent to a fake login page via which you might end up giving them your login credentials and other valuable personal information.
A Sense Of Urgency
Cyber scammers will usually create a sense of urgency with some kind of "frightening story of how your bank account is under threat and how you really need to access as soon as possible a web page where your must insert your credentials in order to confirm your identity or your account," says Cristina Chipurici, content marketing specialists at Heimdal Security.
"Of course, the provided link will only lead you to the fake web location and not to the real login page. After you fill in your online banking credentials, cyber criminals use them to breach your real bank account or to sell them on the dark web to other interested parties," Cristina adds.
Phishing Email Scams are somehow still a thing and are one of the hottest online scams 2017. In order to get a full tutorial on how to avoid these, check out: The ABCs of Detecting and Preventing Phishing!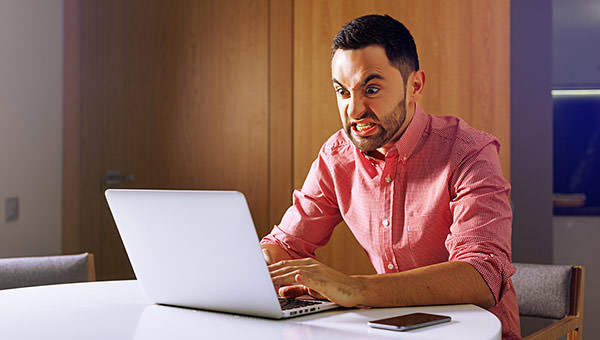 [bigstock]
[Adr]Out with the old, in with the new. 2016 is finally over and that means only one thing – good stuff should start happening soon.
New opportunities and new endeavors lie ahead, and you must grab the bull by the horns and finally find that dream online job you've been looking for.
But you must be careful though. Sometimes, it can be hard to tell if the online gig you are applying for is the real deal. Scammers are all over the internet and you must keep your eyes peeled.
Here are some of the most common red flags to help you identify fake job offers and avoid online job scams and frauds.
1. The Job Sounds Too Good To Be True
Let's be realistic, good jobs are darn hard to find, and if the offer sounds too good to be true, it probably is.
You better steer clear from the job offer if the circumstances are the following:
You didn't contact them, they contacted you, and they used a sentence like: "We found your resume online".
They say: "you made the cut and we are interviewing the finalists for the job".
The pay is just too great for the amount of work.
2. They Send You Unprofessional Emails
Sure, some scammers will be diligent enough and have well-written emails, but most of them won't bother with this aspect of their fraud. Legitimate companies have professionals who can write well and they always think about their reputation.
If the email you received contains spelling, capitalization, punctuation or grammatical errors, you are probably dealing with a scammer.
3. Job Requirements Are Vague
If the job description is vague and job requirements are too general, you might want to do more research on this company.
Fake jobs usually have requirements that are ridiculously simple so that almost everyone qualifies for the job:
"Must be 18 years old"
"Must be a citizen"
"Must have internet access"…
Basically, if it's a real job – the requirements will be rather specific.
4. Contact Info Is Lacking
If the emails don't include any contact information or are sent from a personal email account, something is definitely fishy. Real, legitimate companies will typically include the company's address, phone, or an HR representative in the emails.
5. You Did A Background Check And Results Don't Add Up
If you have any experience with freelancing online you should know just how important researching is. Before agreeing to an interview, make sure you always do a background check on the company in question. If the company is real, you shouldn't have trouble finding information about it online.
Of course, finding information doesn't always guarantee the legitimacy of the company, but if you can't find anything online, you better start searching for your online gig elsewhere.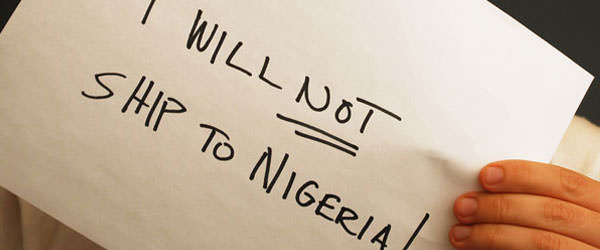 Ever found yourself in a situation where you are seduced by the ads on papers and on the internet promising huge income for you with just a tiny bit of effort? These ads can be very enticing and offer you part-time jobs with huge earnings all from the comfort of your home.
In case you have been caught up in such a scam, you do not have to worry about it happening again since you can learn how to identify such scams and stay safe in the future.
In the next few sections we take a look at some of the ways scammers can use to entice you.
1. Envelope Stuffing
This is one of the most popular scams. Envelope stuffing simply makes you to spread an ad that you responded to at your own expense to other people.
2. Email Processing
This can be considered to be an electronic version of the envelope stuffing scam.
In most cases, you are asked to pay a certain fee in order to receive an information kit which will teach you how to use the same ad you got and send to others convincing them to send you the same fee you paid to the first person.
The person is simply making use of you in order to get the fee. They will then disappear leaving you with a useless information kit and a bunch of angry emails from the people you sent the same scamming mail.
3. Typing Jobs
Most of these jobs may be legitimate, but these are rarely advertised on the internet and you will never be asked for a fee. Do not fall for ads promising to give you home typing work at a fee. These are just modified versions of the email processing scam and should be avoided at all costs.
4. Electronic Assembly
Though there are a number of legitimate assembly companies that pay home-based workers, these are quite hard to find. However, scammers take advantage of this and ask you for a ridiculously high amount of money in order to send you a test kit. You are required to make use of this kit in order to assemble an electronic product and send it back to them after which you are supposed to be paid.
However, once you have paid for the kit and started assembly, they will never pay whatever you assemble claiming it does not meet their standards. In the end, they earn from your initial payment of the test kit and still get to sell the product you assembled at a discounted price to retailers.
5. Selling Lists of Companies Hiring Home-based Workers
A number of people have gotten into this scam where one is convinced to buy a list of hundreds of assured companies that will hire people to work from home.
Well, the truth of the matter is that this list is simply made up from a telephone book or a local directory. Most of these companies do not even hire home based workers and the lists are virtually useless.
However, there are a number of legitimate lists of companies that hire home based workers available on the internet but these ones are free to review.
6. Get Paid To Read Books
This scam takes advantage of people by making them buy a list of publishers who will pay them for reviewing their manuscripts.
This is information that can be obtained freely on the internet yet people are tricked into buying the lists. Even though some companies may offer such positions, the advertising is done carefully and unsolicited resumes is not good for both parties.
7. The $6 Chain Letter
This is yet another make easy money scam that promises the victim that with just an initial investment of $6, they can make thousands more.
The best way to avoid this is by simply avoiding these letters at all costs especially when they ask for money.
In Conclusion
A real company that is recruiting new employees be it the home based or the office based ones will always want to see a person's credentials and references.
A legitimate company never asks for money in order to give a job so any time you are asked for money in order to make more money, think twice.
Hopefully, the tips provided above will be of help to you and help you weed out the scam before you lose your money.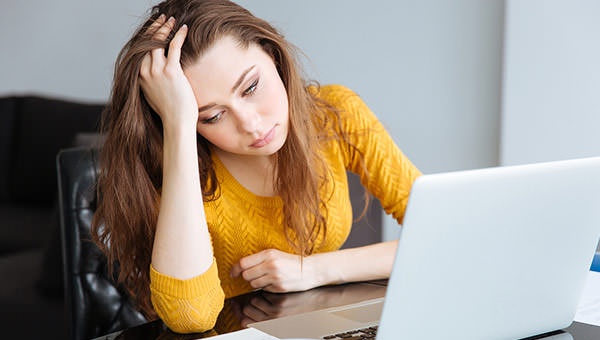 [bigstock]
[Adr]Scam artists come up with new clever schemes every day. They think of new ways to trick millions of people around the globe, they are after our money, and yes – they are often pretty successful in their evil agendas.
This is exactly why you should be able to recognize an online scam when you see one, and minimize your chance of being defrauded.
Here are the basic steps on how to avoid losing money online.
Last time we've covered how to Shop Carefully, why you should Avoid Suspicious Pages, why you should Keep Your Social Security Number To Yourself, and why you need to have a Strong Password, now we're focusing on other safety tips on how to avoid online scams.
Refunds are a Must
Whenever possible, make sure you request a refund. Online shoppers almost always have the right to cancel their orders and get refunds in case the order is late or shows up damaged or defective. If you encounter a retailer that won't give you the refund possibility, make sure you double check the company you're dealing with.
Avoid suspicious Holiday Cards
even though every holiday card might look like it is spreading cheer on the outside, some holiday e-cards can be quite venomous on the inside. Should you receive an e-card that looks fake, delete it immediately. Better safe than sorry and broke.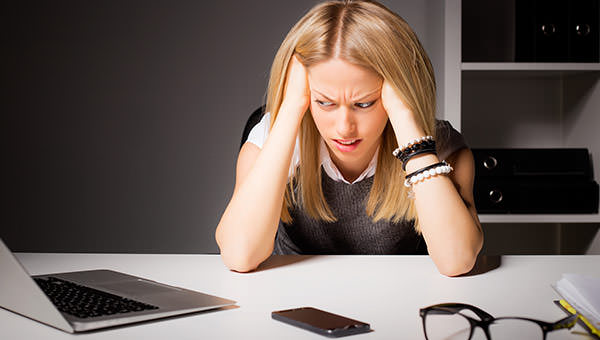 [bigstock]
[Adr]Scam artists come up with new clever schemes almost on a daily basis. They think of ways to trick millions of people around the globe, they are after our money, and yes – they are often pretty successful in their evil plans.
This is exactly why you should be able to recognize these online scams, and minimize your chance of being defrauded. Here are the basic steps on how to avoid losing money online.
Last time we've covered how to Shop Carefully and why you should Avoid Suspicious Pages, now we're moving on to other useful tips.
Keep Your Social Security Number To Yourself
Your Social Security number is everything to you, so make sure you don't give it away easily. Suspicious sites and scam emails will often ask for your Social Security number, while legitimate businesses almost never make such requests. If you are a keen online shopper, make sure you do not share this information online.
Come Up With A Strong Password
Since retail sites often require a password at checkout, you will definitely want your password to be as strong as possible. Also, make sure you don't end up using the same password with all your accounts, especially when it comes to financial accounts.
This makes you more vulnerable to breaches and puts you at high risk of losing all your money.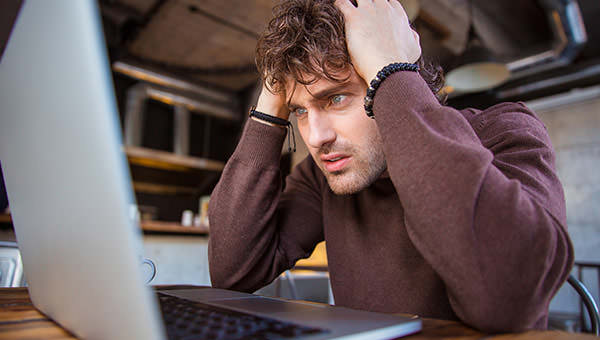 [bigstock]
Scam artists come up with new clever schemes almost on a daily basis. They think of ways to trick millions of people around the globe, they are after our money, and yes – they are often pretty successful in their evil plans.
This is exactly why you should be able to recognize these online scams, and minimize your chance of being defrauded. Here are the basic steps on how to avoid losing money online.
Shop Carefully
[Adr]As more and more people are using their mobile devices and computers for online shopping sprees, scammers are taking advantage of these vulnerable targets.
Phone shopping is especially risky. Yes, portable devices like smartphones and tablets make shopping easier and much more convenient, but the truth is they often lack protections such as anti-virus software.
Make sure you avoid entering your payment information using your phone.
Avoid Suspicious Pages
If you stumble upon a website which has poor design, bad reputation and multiple pop-up windows – run like hell.
Chances are the page in question is not a legitimate retailer, so it is always best to stick with big-name retailers and familiar online payment systems (think regular credit cards, PayPal, Payoneer, etc.).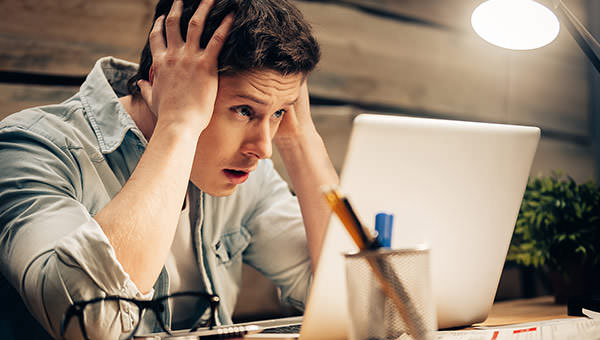 [bigstock]
We all know that story – someone sees an amazing job opportunity online and they jump at the chance, only to end up scammed. You probably think that will never happen to you because you're too smart for that but that's probably what the person who got scammed thought as well. Sometimes, it's just hard to tell the difference! Here are some warning signs that should immediately set off all kinds of alarm in your head when looking at a job adds.
It's Too Good To Be True
[Adr]Sadly enough, but if something sounds too good to be true – it probably is, let alone if the position just fell out of the sky!
If the "company" contacted you and said that they "found your resume online," you can be certain that you're about to be scammed.
They will either give you the job right away or they will want to schedule an interview with you, saying that you're a finalist. Don't fall for it.
Also, an amazing and unrealistic salary is another huge tip-off. To reduce the chances of getting scammed, use job sites that have privacy policies and only allow verified employees to view the listings.
Vague Job Description And Requirements
Scammers will list "job requirements" quite often to make their "job openings" sounds more believable and official. However, if the requirements are pretty vague and so ridiculous that almost everyone can qualify, you should know that the position is a scam! Some of the most ridiculous "requirements" are "Must have access to the internet," "Must be 18 years old," "Must be a citizen," etc. Of course, experience and education are not listed.
Unprofessional Emails
It may sound a bit silly at first, but unprofessional emails are one of the biggest warning signs when it comes to scammers. But what are unprofessional emails and how to post them to successfully combat scammers? Although some scammers deliver a well-written email, most of them contain errors in regards to grammar, spelling, punctuation, capitalization, etc. Read carefully and be on your guard at all times!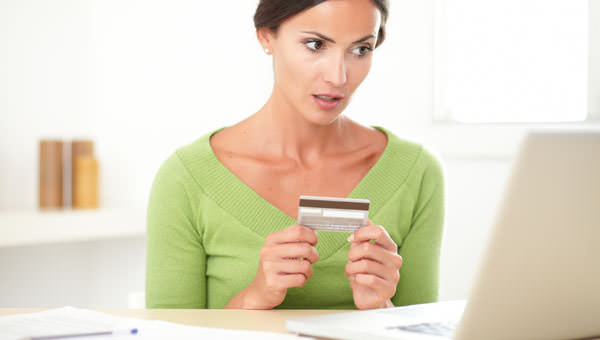 [bigstock]
Working from home has plenty of advantages compared to a regular 9-5 office job, but unless you have a reliable employer or a steady flow of work from known sources you might fall victim to one of many rather sophisticated work-from-home scams. In order to prevent that from happening we'd like to explore some of the most prominent scams that are lurking everywhere.
1. Job Opportunities That Are Asking For Money Upfront
[Adr]Although this one may seem too obvious, fake job opportunities that are asking you for money upfront are getting more sophisticated as time goes on.
Such scams may include a potential employer requiring a one-time fee which gets you started and by the time you've figured out you've been a victim of a scam the thief is long gone with your money.
Such scams may involve, for instance, an investment worth a few thousand dollars on your part for the fake potential employer to create a website for you that would sell various types of products and all you need to do is market the products while procurement, accounting, and techy stuff is taken care for you.
Regardless of how legitimate such an offer may sound, never agree to pay anything in advance to get hired! No respectable company needs employees to fund their own business.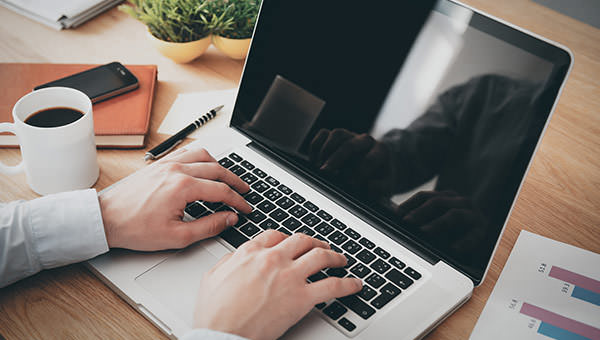 [bigstock]
Honest freelance translators make up the majority of all freelancers in this line of work, but sometimes you'll encounter people who think they can turn a quick profit using technology, such as Google Translate, as the only means to do the work, which is needless to say, insufficient.
[Adr]Whether you need associates for your freelance translation projects or you wish to outsource some of your work to another translator, you as a freelancer working from home might need other freelance translators to complete your work.
The best way to find associates is through the word of mouth. Networking using the people you already know is how you can find the best colleagues, but if this is not an option turning to translation portals is what you should do next.
Be mindful of any red flags, such as gaps in résumés, unrealistic number of native languages, non-standard market prices, especially if they are too low, and unrealistic experience, especially if there is too much of it.
Whether you want to expand your freelance translation work into an agency or you just need someone to split your work with, being at the opposite end of the spectrum requires using common sense and being cautious to avoid getting scammed.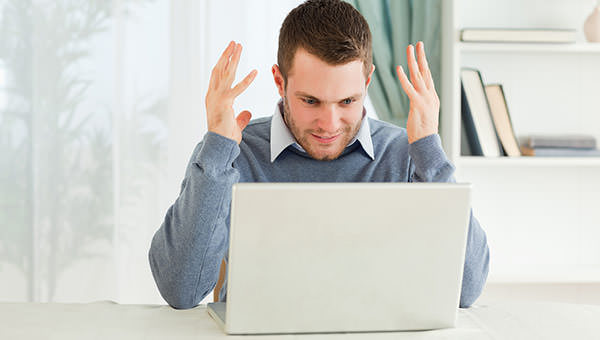 [bigstock]
Not working your standard 9-5 job has its positive sides, but it also has numerous drawbacks, one of those being not having a steady income.
[Adr]When we add the fact that some "employers" you'll find online will try to scam you by taking your work and not paying for it in return, working as a freelancers can be a pain in your rear end.
Luckily, there are some tips we'd like to share with you on making sure you get paid for every job you do.
One of the safest ways to ensure you receive your pay is to ask for it in advance. This kind of move takes a lot of guts and experience but it a good way to see how the other party responds.
If your potential employer agrees, all you need to do is fulfill your part of the deal. If they disagree, let them make you a counter offer, which could be that they pay you a third of the entire value of the job in advance. You can divide the work into equal parts, for instance, into three thirds, and ask to be paid before each third, delivering a third of the project every time.
You should be able to get some sort of pay in advance from honest employers as a token of their good business practices. If they refuse carefully weigh the risks against the benefits and decide for yourself whether to take the plunge or not. If it's a big project most freelancers will tell you not to take on the job without a prepayment.
If the job is small you can follow your gut feeling because you won't invest too much time and effort into it so even if the other party turns out to be dishonest you won't feel that bad about having a little faith in humanity.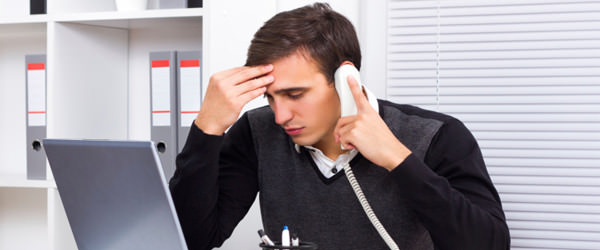 [tsp]
Scams are everywhere these days, with your computer and your smartphone being the most likely targets. You think you know how to tell the real from the fake, but are you sure? Some of these scams are so slick they could snare just about anybody.
1. One-Ring Phone Calls
[Adr]They say curiosity killed the cat, but, in this case, it may just cost you hundreds of dollars on your cell phone bill. Here's how the scam works: You get a call from a number you don't recognize.
Your phone rings once, then stops before you can answer it. Curious, you call the number back.
Instead of your long-lost best friend from kindergarten, you get an adult chat line. Or maybe it's just a recording that tells you to hold for an operator.
Either way, the charges rack up while the clock ticks. Some people have been charged an international call fee plus as much as $9 a minute.
With a million Americans receiving these calls every day, it's a lucrative scam that shows no signs of slowing down any time soon. The calls typically originate in the Dominican Republic, Jamaica, the British Virgin Islands, or Granada.
But the callers are clever, and the numbers look legitimate. Some of the area codes that are used include 268, 284, 473, 664, 649, 767, 809, 829, 849, and 876. The key to avoiding this scam is to fight the urge to call the number. If somebody really needs you, they'll call back.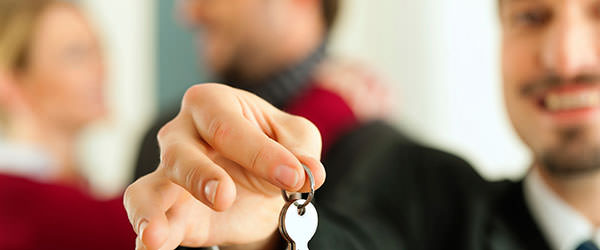 [tsp]
The internet has opened up a world of new opportunities for con men, though most scams are just updated versions of tried and true confidence tricks that have existed through the centuries. It's just a lot easier to get away with them in the anonymous world of virtual transactions.
The golden rule is: if it seems to be too good to be true, then it almost certainly is. Why would a person advertise a valuable item on Craigslist at a rock-bottom bargain price?
Why the rock bottom price?
The reason often given for a cheap deal is that the seller is in a desperate rush to sell. They say they have to go abroad immediately. They claim to be in the military, or maybe say that a relative has fallen ill. These background stories should immediately arouse suspicion. The real reason for the haste is that they want to hustle you into their trap.
Another warning sign is when a seller avoids talking on the phone. Most scammers don't like to communicate directly with their victims, preferring the internet instead. So you have seen something on Craigslist at a bargain price, and you're suspicious. What sort of scams could the seller be planning?
The item doesn't exist or it doesn't belong to the seller
[Adr]This scam works best when the advertised item is something in short supply, like a nice room for rent.
A person desperate to find a home will sometimes be so excited by the prospect of their dream of a pleasant affordable home in a nice area coming true that they behave recklessly.
This is a very cruel sort of scam and works particularly well on the young and naïve.
The rental will be unusually low for such a nice place, but not so much so that it couldn't possibly be true: maybe 10-20% lower than a market rent.
The victim will sometimes actually be shown round the place, for which the scammer has obtained the keys, or sometimes the scammer asks for a deposit 'sight unseen', because they need a 'token of good faith' before the room can be shown. The point is that the scammer will take the deposit and the victim will get, at best, a set of keys that don't work.
The buyer wants to get your details for identity fraud
Don't give your bank and personal details to a stranger, it's as simple as that. Whether you are buying or selling an item, arrange payment by PayPal. If you're a seller, don't ship to any address other than the buyer's registered address, or you will lose the Seller's Protection otherwise offered by PayPal.
The seller intends to rob you
The most frightening scam is the attempt to lure you to a venue with cash on your person in order to complete a sale. Never arrange to meet the other party alone or in private.
That may be hard to achieve when you are viewing a room to rent, but in that case, either go with a friend or at least inform a friend exactly where you will be and arrange to contact them after the viewing to confirm your safety. Stay safe and don't carry cash.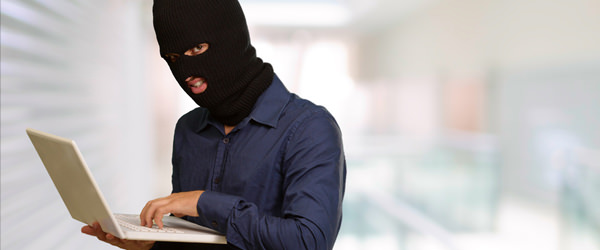 [dp]When the economy takes a turn for the worse, millions of people around the globe turn to the Internet as the salvation of their career. In the 21st century, advances in technology and the global spread of the Internet have made it possible for millions to make a living working from home as freelance professionals or telecommuters for a company.
For every legitimate home-based job performed over the Internet, there seems to be an equal number of scams promising people untold wealth and a stable income working from the comfort of home. When the economy gets worse, the scams increase. So how can you protect yourself from these scams? The simple answer: knowledge.
Never pay it forward
One of the quickest ways to lose money in an online job scam is to get sucked in by the postings that ask you to spend some of your own money upfront. The most commonly used approach in pay it forward schemes is to ask applicants to pay an excessive start-up fee as an investment or to purchase a starter kit. In most cases, you never hear back from the recruiter after paying your investment fee.
If the starter kit was the ruse that scammed you, you'll likely receive a package full of generic and downright useless information that leaves you giving up on your new online career in not time.
Money forwarding
Similar to other pay it forward schemes, the money forward scheme actually brings you into the loop on criminal activity. The typical scenario involves a recruiter asking you to receive a paper check or money transfer in the mail. You are then promised a certain percentage of that money if you then complete the transfer of the funds into a different account.
What is actually occurring here is a fraudulent transfer. Banks are catching up, but in many cases the transfer will go through initially and you'll keep your cut. However, once the bank finds out the money transfer was fraudulent, you are the only physical person they have to come after for the fraudulent funds and they will do so.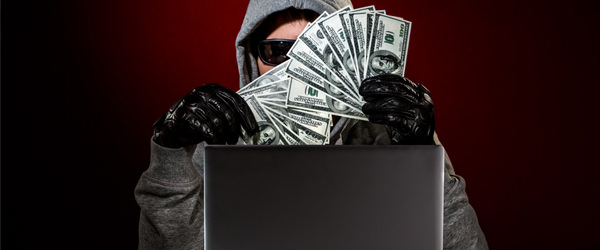 [dp]
Data fishing
An increasingly popular online job scam involves data thieves and hackers setting up elaborate job postings to draw in potential hires. Intrigued by a job posting and the potential pay, applicants flood a job posting with inquiries about the position. The hackers respond with offers of employment, seeking personal information from applicants.
Some hackers will even create websites for the "business" that look official, further duping applicants. In reality, there is no job and no company. The hackers are looking to get applicants to provide them with Social Security numbers, bank accounts, routing numbers and more. Once they have that information, contact stops and your financial assets are at risk.
Too good to be real
It should seem like common knowledge, but when you're hoping for a new job it can be hard to taper your optimism. However, when you are looking for a job online it is important to remember that many of those postings that seem too good to be true are often scams. These types of job postings take a number of forms, but they all read the same. The job offers seemingly magnificent pay for very little effort.
How to protect yourself from scams
[Adr]The best way to protect yourself, your family, and your financial assets from online job scams is to exercise a little bit of patience and caution.
Job scams succeed in large part because people don't take the time to investigate the information presented to them.
There are a number of steps you can take to combat online job scams. First and foremost, do not share any personal data (Social Security number, bank accounts, etc.) online, via email or over the phone for job postings without thoroughly researching their validity first.
Slow down your reactions and check up on any online posting promising you the moon in return for very little effort. A good place to start is by using the Better Business Bureau's website to see what you can learn about companies offering you a position online. Last but not least, if a job looks legitimate and you still have reservations, proceed with caution.
Provide only the information relevant to the position (resume, job skills and work experience) and go from there. Be wary of online job postings where a potential employer pushes for more information.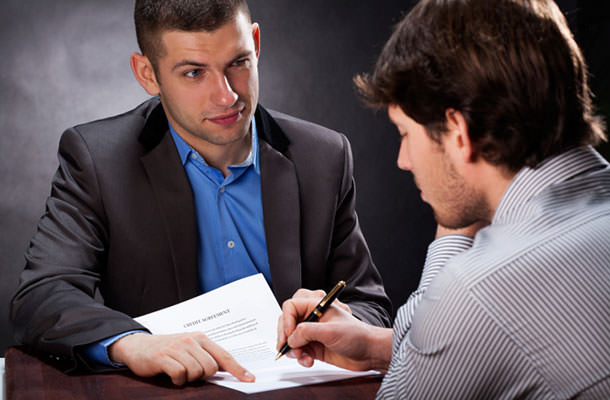 [tsp]
Looking for a work-at-home gig to supplement your paycheck? Or maybe you welcome the opportunity to earn a full-time income working at home. The ads in your emails, on job boards, in periodicals and on flashy banners on your favorite websites all promise the same thing: the opportunity to earn fast cash from the comfort of your home.
These ads prey on consumers' desire to find lucrative work-at-home jobs, but most of them are bogus. While there are genuine opportunities to earn a living at home, most ads do not lead to legitimate opportunities. Instead, they are the ploys of bold scammers who are determined to take your money. People who are desperate for money are usually the most vulnerable.
A lot has been done to educate consumers on how to spot scams, but still, thousands of complaints are filed every year. Scammers become quite adept at their trade in order to counteract consumer education, and worsening economic conditions only contribute to the prevalence of scams. Although scammers have gone high-tech, there are tried and true ways to spot scams. Watch out for the warning flags listed below.
Review the job listing
Look for details of the salary, including how you're paid and how often. Avoid postings that guarantee wealth even if you have no skills.
Hang on to your money
Do not send money for any reason. Legitimate opportunities do not require you to send money upfront. Don't pay for startup kits or lists of opportunities. Some scammers will charge you for information you can find for yourself if you do a little research.
Check references
References go both ways. If you're applying for a position with a company you've never heard of, ask for a list of contractors and employees. Do not consider the opportunity if the company is unwilling to provide the information.
Trust your instinct
If the opportunity sounds too good to be true, it probably is. Review the offer for suspicious requests, such as requests for your bank account or credit card information.
Avoid the usual suspects
Assembly jobs, data entry jobs, mystery shoppers, posting ads, claims processing, stuffing envelopes and Multi-Level Marketing (MLM) schemes are obvious scams to avoid. But the number one scam comes from those sites that sell information on legitimate job opportunities for a nominal fee. Don't be so quick to hand over money to these unscrupulous scammers.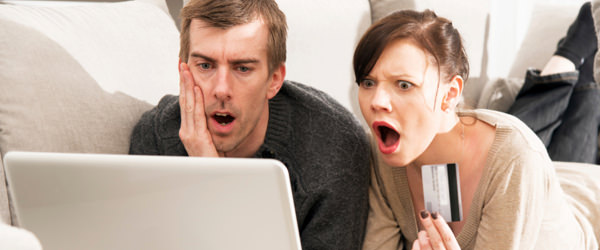 [tsp]
Human beings are nothing if not adaptable. The rise of the Internet made it possible for scammers, hackers and thieves to reach millions of people around the globe with their bogus schemes searching to bilk a fortune out of unsuspecting and overly trusting individuals. Money scams have been around for decades, and much like the world around us the schemes of thieves are ever evolving.
As consumers adapt to the common tactics used by scammers during the early years of the Internet, hackers and thieves have adapted their tactics to find new ways to steal your money and personal data. The following are some of the update scams thieves are using to get your money.
Spear-phishing
Phishing is a common Internet term that refers to the deceitful tactics thieves use to "fish" for personal data online. Spear-phishing is a highly specialized tactic that is often used to target a specific individual or business. More commonly used against private business or government agencies, spear-phishing is being adapted for use against individuals as well.
This tactic takes some time to pull off. Generally, the hacker gains access to your personal email account and spends time studying your habits and online patterns. Then they will send you an email posing as an official from your bank or credit union informing you that your account has been compromised. At this point you'll be prompted to follow an included link to change your username and password.
What's really occurred is that hacker has sent a fake link, stolen your username and password, and is now walking away with money from your account.
Posing as authorities
In light of a number of high profile security breaches at massive corporations, hackers are now posing as authority figures to steal your money. The common method is to send out emails posing as a Human Resources or Information Technology employee of a particular company claiming that the business has been hit by a data breach.
You'll be asked to change usernames, password or download updated software packages to help enhance the security of your personal information. In reality, scammers are duping you into changing access information for your accounts or tricking you into downloading malware onto your devices. In either case, under the guise of increased security scammers have just tricked you into decreasing the security of your information.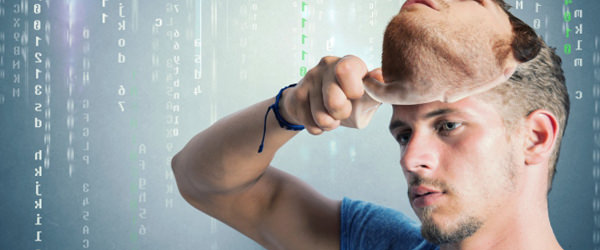 [tsp]
The puppet
[Adr]This concept piggy backs off of spear-phishing scams. When a hacker has gained access to the accounts of a friend or relative, they'll often use that to identify future victims.
Using hacked email accounts, scammers will engage in an even higher level of spear-phishing by contacting friends and family members to extend the con.
Simple emails are often sent out from the hacked account to close friends and relatives with dangers links included.
Assuming you are receiving a legitimate email from a known associate, the moment you click that link you've just exposed your personal information to hackers and thieves.
Bait and switch reinvented
The classic bait and switch maneuver lures in victims with the promise of one thing and the reality of another, more devious, reality. The most common form of bait and switch that impacts individuals is the false poll. If you haven't seen one of these or been invited to one, false polls invite users to spend a few minutes taking a poll with the promised reward of $1,000 gift cards, free iPads or new smartphones.
However, in order to get these items users have to complete the poll and then sign up for multiple subscription services to get the free reward. The reality is there will be no free reward and those subscriptions are now draining your account.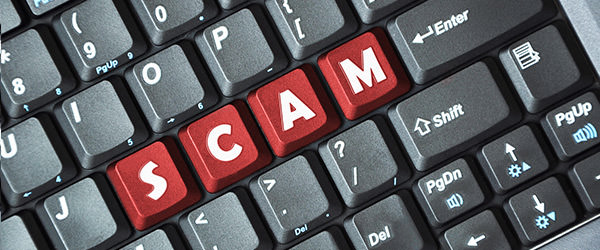 [bigstock]
Scamxposer is a free resource offering reviews of systems for making money online. The site's owner, David Harris, claims to have been testing money making systems since 1999. He has reviewed hundreds of business opportunities and aims to help people sort the scams from the genuine opportunities. But is Scamxposer a scam itself?
Can you really make money online?
[Adr]Millions of people have dreams of waving goodbye to their boss and making a living with an online business.
Advertisements for business opportunities paint a picture of easy days working from the comfort of home.
Some advertising copy includes photographs of luxury holiday destinations and sports cars, and claim that these things are easily affordable if you buy their system.
The sad reality is that in most cases the only people making money are the ones selling you the dream of becoming the next Internet millionaire. There are genuine ways to make money online, but these often involve high levels of expertise and considerable funds for investment.
What types of online opportunities are there?
The business opportunity market is huge, and new systems are appearing every week. Ways to make money include everything from selling products via your own website to making profits from betting on sporting events.
Scamxposer reviews every type of opportunity available, and either recommends them or lists them as ones to avoid. The site also allows you to submit a business for review if it's doesn't already appear. One of the most important things to look at if you're considering buying one of these business opportunity products is the claims about potential income.
Any business takes time and effort to bring profits, and online ventures are no different. If someone claims that you can make thousands of dollars a month for just a few hours work, you need to check things very carefully.
How can Scamxposer find the real money making opportunities?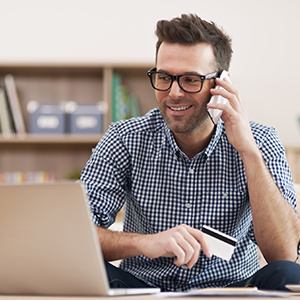 [tsp]
The Scamxposer site lists the top five business opportunities from the hundreds that have been reviewed.
If you're interested in starting an online venture, this is a good place to start.
Read the reviews of each of the five businesses listed, and consider if any are suitable for your skills and experience.
It's also important to understand how much a business costs and what level of investment will be required to run it.
If a business involves building websites or other technical work, is this something you're able to do? If a business involves speaking to customers and making sales, are you willing to do this?
Why does David Harris run Scamxposer?
David claims that his site is one of just a handful of legitimate resources for finding genuine business opportunities. A list of fake business opportunity review sites is included on Scamxposer.
Testing hundreds of business opportunities and writing reviews about them takes time, so why would anyone do this as a free service? The answer is that affiliate commissions can be earned from the recommended businesses.
That doesn't mean that all the businesses recommended are scams, but it's important to understand that there are financial gains to be made by Scamxposer.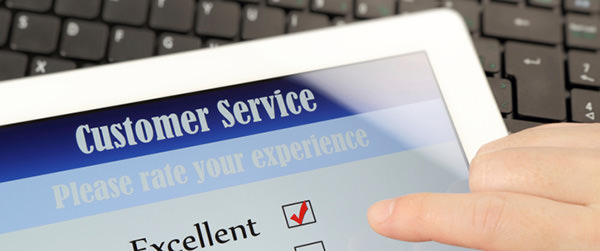 [tsp]
One of the opportunities for making money online is the "job" of being able to make money by filling out surveys. There is a flood of ads for this type of online work and some of them are legitimate.
Unfortunately, there are also many that are not, and they only pay a tiny amount – if they pay at all. By looking carefully, you can discover that there are 13 ways to detect paid online survey scams.
You can be certain a survey site is a scam if:
1. You Have to Pay to Get Access
A real survey site is willing to pay you to take the surveys and not the other way around. If you have to pay, then either it is a scam, or you are going to pay for information about taking surveys.
The site may want to give you a list of survey websites and you are going to pay for the eBook. When a survey site asks you to pay for something, you can be sure that they are planning on making money off of you and it is doubtful that you will ever see a dime from that site.
2. There is a Registration Asking for Minimal Information about You
A real survey site needs to be able to match particular people to specialized paid surveys. In order for them to do this, they need to know a lot of information about you and your buying habits.
If the site is not asking for a lot of information, but only wants your name and email address, or maybe a little more, then most likely they want to simply send you advertising emails in the future.
3. Legal Forms Are Not Present
Whenever you provide personal information online to a legitimate site, you will usually find various legal documents on the site. These may include such documents as a "Terms & Conditions", a "Privacy Policy", and possibly a "Disclaimers" link.
A legal website that is not a scam will make these documents available because they do not want to be legally liable and so they make the legal issues clear. A scam site just does not care about legal issues.
4. The Earnings Claims Will Be Unrealistic
One of the main attractions to get paid to take surveys is the potential to earn some money. Scam sites know this and so they will promise a lot of money – an unrealistic amount. When you see large numbers promised in relation to surveys, you can be sure that it is a scam.
While survey companies do pay money, and some of them may pay rather well for a few minutes of time for a couple of surveys, you are not apt to be getting a lot of money from filling out surveys overall.
5. You Are Asked for Sensitive Information
Spammers love to get hold of your personal financial information. This includes bank account numbers, credit card numbers, passwords and more.
If you see a form requesting your personal financial information, you can be sure it is a scam. When you see it, leave the site immediately.
A website of this sort has no need for you to enter any personal financial information, but it will need to ask for a PayPal address or that of a similar type account so you can get paid.
6. Do Not Find Real Contact Information
When you need to contact someone, a real paid survey site will have contact information out where it is easy to find. This may include a physical address, a phone number and email address. They want people to communicate with them, so it can easily be found.
A scam site, however, does not want any contact – they just want your information and email address, but usually there will not be any contact information anywhere.
7. Promises Lots of Money for Little Work
Paid survey sites may offer a number of surveys that you can take, but most likely there aren't going to be enough to get rich from.
In fact, it will not be enough to live on, unless your requirements are really low. It also is not apt to be steady work, with some weeks having more surveys than others. Most likely, it will provide a small part-time income that will put some extra cash in your pocket.
8. You Are Not Promised Protection on Your Information
When websites are legal and are going to request some personal information, they will usually include some statement stating that they do not sell or give away your personal information to other companies.
This is the kind of statement you want to look for. If it is not there, you can be sure that it is a scam. Non-legitimate companies do not care about protecting your information. In fact, they may be collecting it just so they can sell it and make a profit.
Always be careful about what kind of information you are giving to a website and never provide a credit card number or bank account information.
9. You Are Asked to Buy Something
A real survey company wants to get your opinion about certain products. In order to get it, they provide you with surveys that are geared to your purchasing habits.
One way that they will get your opinion about a specific product would be to send you a free sample in the mail, which you will not pay for.
If they ask you to buy something to test or sample, then you can be rather sure that the company is a scam looking to make money off of you.
10. There Isn't Any FAQs Page
This goes back to the idea that a scam company will be in too much of a hurry to create a phony website to do it right. Before you sign up for any survey site, be sure that you read as much information about how it works as you can. This will usually be in a FAQs page, or a How it Works page.
If you do not find some kind of link to a page that will tell you the details of filling out surveys for their company, you can be sure it is a scam offer.
11. There Isn't Any Company Information
Real business web pages will provide you some information about their company. They do this because they know that people want to be able to learn about a company to find out if they should trust it or not. They also want to build their brand so that you will be loyal to them – and not their competitors.
It's part of being transparent. If a survey site has no company information it is because they do not intend to be transparent because there really is not a company behind it – it's just a scammer.
12. Daily High Paying Surveys Are an Exception
One reason that a survey company cannot promise a good salary is because there is no guarantee that you will match the need for a specific type of survey.
You simply may not match the demographics needed for that week's survey. Paid surveys are based on your particular buying habits and income levels. While some surveys do pay well, most of them do not.
13. Read Reviews of the Company
Reviews of online companies can be easily found and read. If a company has been online for any amount of time, there may be several reviews of it already available. Just type in the company's name in the search engine search box and read the results. If most of the reviews are positive, you have most likely found a good company.
If a scam survey company is brand new, however, you will need to look for the other things mentioned above. Older scam sites are apt to disappear after a little while to be replaced with new ones – because bad reviews will be showing up rather quickly.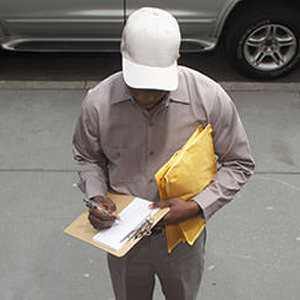 [tsp]
Where there is trading, there has always been an opportunity for fraud and eBay, in spite of all its rules and regulations, is no exception.
Scams will often be specifically framed with the rules in mind, so that if a dispute is raised, the scammer can rely on its being resolved in his or her favor.
So, to avoid being the target of scammers it's important to be aware of the rules and to make it perfectly clear to potential scammers that you are in the know.
That way, they will probably not target you, and if they do, there's a good chance that you will win any dispute.
1. Denial Of Delivery
The first rule for a seller is always to insist on a delivery service that supplies proof of delivery. There are now very strict rules on delivery disputes.
For purchases of up to $250 in value, simply insisting on a service that provides proof of delivery should give you protection against the basic scam where the buyer denies receiving the goods and demands his money back.
If you can supply a delivery record to the registered shipping address, then the buyer can complain all he likes about non-delivery. The delivery confirmation will protect you.
2. Absence of a Signature
If the purchase price is more than $250, then there is an extra safeguard which it's vital to be aware of. The seller needs to produce a signature on delivery. There are no exceptions to this rule, so if you sell an item for $251, and the buyer denies receiving it, then you will have no recourse to PayPal in the absence of a signature.
They will refund the buyer's money even if you are in possession of delivery confirmation to the eBay registered address.
The buyer may have an abysmal record, with complaint after complaint against him, and you may have proof of delivery to his address.
It won't matter. You are going to lose the dispute if you don't have the scammer's signature acknowledging delivery.
3. Credit Card Issues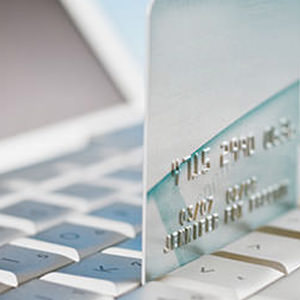 [bigstock]
Another version of the 'denial of delivery' scam is when the buyer uses his credit card to pay through PayPal. In that scenario, the transaction is reversed at the instance of the buyer, who asks his card company to make a chargeback.
They will do so, taking the money from PayPal, and in this case, PayPal will be even less keen than ever to take the seller's side.
It has actually lost money, and that's not something it's likely to allow. The extra complication of a credit card makes it more likely that the scam will succeed.
The remedy is to make sure you are within the eBay seller's protection policy by only delivering to the buyer's officially registered eBay shipping address.
If you have done that and you have obtained proof of delivery and a signature if applicable, then the buyer's claim of non-delivery will not work.
4. Old and New Items
If, on the other hand, the buyer is saying that the goods were faulty or broken and is requesting a chargeback for one of those reasons, proving delivery isn't enough. One scam is for a buyer to order a piece of equipment apparently identical to a faulty item they own. They can use a credit card to buy through PayPal to create additional protection for themselves and to facilitate a chargeback request.
[Adr]They then complain that the item they have received is faulty and they produce the item they already owned, which is indeed faulty.
The aim is to get a free replacement item. They get their money back, return their old item, and keep the new one.
How can you protect yourself against this sort of substitution, and the allied one where the buyer claims that an item was damaged in transit and claims his money back on that basis, after deliberately damaging a similar but faulty item that he owns?
The solution is to make sure that any high-value item you are putting up for sale is individually identified. Electronic items should have their serial numbers noted and photographed, and the photo placed up on eBay along with your listing. That should be enough to deter a potential scammer. Non-electronic items could have unique features noted and photographed as well.
5. Shipping Addresses
It's been noted above that you should never ship an item to an address that's not the buyer's official shipping address. By doing so, you put yourself outside protection, and any evidence that you delivered to an address that you were specifically asked to won't help, if it's not the registered shipping address.
The rationale for this rule is that scammers could hack into a PayPal account, or use a stolen credit card, to order goods for delivery to an address controlled by the scammers.
They then disappear without a trace along with the goods. The money taken from the purported buyer's account will be refunded to them by PayPal, who will then pursue you for repayment.
In this scam there are two victims, the buyer and the seller, but only one will be the loser and that will be you unless you protect yourself. Scammers will come up with imaginative tales to persuade you to deliver to a different address.
Some may say that they want delivery to be made elsewhere as a surprise gift to a child, or maybe they are about to be posted overseas with the army and want a delivery to be made to a loved one who will be left behind. Don't listen! There's nothing to stop them from changing their official shipping address to the one where they want the goods shipped to. Insist on that, and avoid the scam.
6. Virtual Property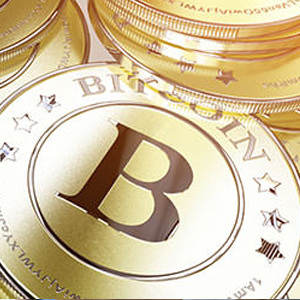 [tsp]
A variation of the combined hacking/diverted delivery scam is one where the trade is in virtual property.
A recent case, reported in the Guardian on 1st March 2014, involved an eBay seller who put his savings into Bitcoins, and wanted to cash them in. He put them on eBay and sold them to a couple of buyers with good online reputations.
Sadly the accounts in question had been hacked, and ownership of the virtual wallets into which, at the request of the 'buyers', the Bitcoins had been paid was, as always, anonymous.
The coins disappeared, and the 'buyers', who actually knew nothing of the transactions until the purchase money disappeared from their accounts, were refunded in full.
PayPal is now pursuing the seller for the proceeds of sale, which he had spent before knowing about the scam. The seller didn't know, until it was too late, that the trading of virtual goods isn't covered by sellers' protection.
There is a way round this rule for those who are determined to trade in virtual currency on eBay. The coins can be stored on a memory stick or printed out on paper and then be physically delivered to the shipping address, not forgetting the signature rule if the value is above $250.
7. Old-fashioned Scams
Old-fashioned scams still exist, alongside the virtual ones. Big sellers with commercial premises should remember the obvious tricks.
Make sure that goods are not physically released without proof that payment has been made.
It's been known for buyers to pay for collection and transport of valuable goods, and for those goods to be released to them by careless sellers without payment, because of lax procedures.
8. Not following the rules
On eBay, the usual adage, 'let the buyer beware', is reversed. The rules tend to protect the buyer unless the seller takes precautions.
The rules are not difficult to follow, so if they are neglected, the seller really has only himself to blame.