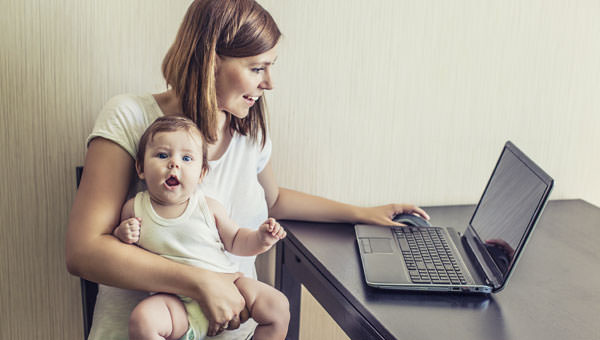 Moms (and dads) around the world, rejoice! We live in a modern day and age in which busy moms don't have to worry about leaving their children to go back to work.
We decided to cover 5 most fun, lucrative and increasingly popular stay-at-home jobs in 2017 for all the creative moms around the globe.
We are living in an exciting time where innovative technology and a new corporate landscape provide talented people with easy-to-get online jobs that can help stay-at-home moms become regular modern-day Wonder Women.
1. Online Tutor
It doesn't matter what your area of expertise is, or whether you have an official background in education, tutoring, or instruction, you can now become an online tutor in no time thanks to numerous websites and online companies.
Online tutors work from home providing their tutoring services for a number of different subjects, while they have the opportunity to work with people of all ages:
children
youth
college students
adults
even seniors
2. Customer Service Representative
Do you have awesome communication skills? Do you like helping people? If the answer to these questions is YES, you are in for a treat.
Customer service representatives are among the most wanted people in growing online companies and this awesome and flexible job provides you with a range of options, including working from home, flexible schedules, part-time schedules, and seasonal arrangements.
3. Web Search Evaluator
If you have some technical knowledge, computer skills to match, and a firm grasp of SEO strategies, the web search evaluator job might be the right fit for you.
This online stay-at-home job will have you searching the Internet and provide support to improve search engine results. Again, some of the crucial benefits of becoming a web search evaluator are of course flexible hours and the opportunity to work home, while staying up-to-date with the latest SEO trends is always welcome.
4. Copywriter/Content Writer
If you consider yourself to be somewhat of a wordsmith, this freelancing and rather flexible online job is definitely for you. Content writing or copywriting has been one of the most popular stay-at-home jobs for freelancers around the globe.
This is a great opportunity for stay-at-home moms looking to make money on the side by writing online content, articles, or blogs for public, private, and nonprofit organizations.
5. Proofreader
If you, on the other hand, have a solid grasp of English, or any other prominent language, and you don't want to bother with writing articles, your editing and proofreading skills will be revered in many online companies and organizations that work with online content.