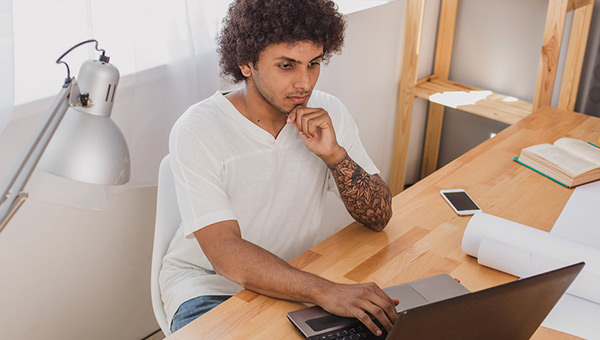 Common misconception about copywriting is that it is just a mechanical act of putting words together.
This is a completely wrong approach to this line of work and people who see copywriting this way will never be able to become good and successful copywriters.
The beauty about copywriting work is that it is ART as much as it is SCIENCE.
Creating quality copywriting content means writing articles that will prompt the reader/end-user to:
buy a product,
subscribe to your mailing list,
or take any other similar action that will benefit you or your company in some way.
"Copywriting is salesmanship," says Bruce Bendinger and he is definitely in the right.
(RELATED: 5 Useful Blogging Tools For Beginners: Get More Readers Engaged!)
So, What Drives Your Reader To Take Action?
It's not about WHAT, it's all about WHO, and the answer is – You.
A copywriter is the one who can make the difference. It's all about your skills when it comes to writing a copy for:
advertisements
promotions
customer engagement
"A copywriter is someone who understands people, knows what his audience likes and chooses the words that will appeal to them," says Neil Patel.
"The headline, words, phrases, sentences and paragraphs used in the content have to persuade and cause readers to take a specific action. An SEO copywriter also understand how Google feels about certain words and phrases, especially long tail phrases."
In order to build a successful online business and progress in the ever-changing world of content marketing and SEO, you must be able to create content that is:
useful
interesting
relevant
persuasive
well-optimized for search engines
(RELATED: 3 Online SEO Tools To Help You Write Engaging And Google Optimized Web Content)