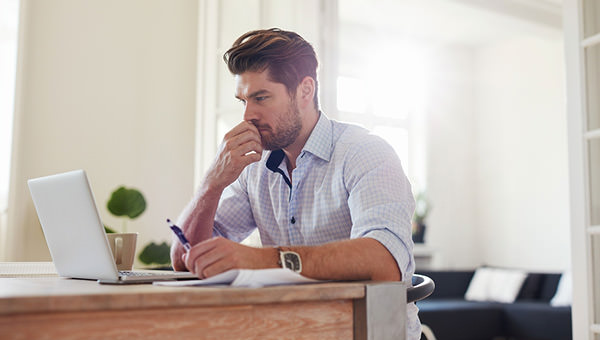 One of the basic steps toward getting the job you want is creating a good resume. But this can be a rather tricky business, which is why you need to write your resume to match the job you're applying for.
This is why we delved a little deeper into the issue of using the right keywords to make the recruiters notice your CV.
(RELATED: 7 WORDS AND PHRASES YOU MUST NEVER USE IN YOUR RESUME)
Knowing Your Skills Is A Skill
First, you will want to make a master list of your skills that is going to help you prioritize the skill keywords you will take from the job listing. As you are adding the skills to your list, make sure you place the ones you feel strongest about at the top.
"By putting your strongest skills at the top, you can see how close you are to being the perfect candidate when you select different job listings," says Grammarly.
"For example, when your strongest skills line up with the skills the recruiter emphasizes in the job listing, there's a better chance you'll get called in for an interview."
(ALSO READ: 10 REAL QUALITIES YOUR ONLINE EMPLOYERS ARE LOOKING FOR)
Search Through The Job Listing To Find Skills Keywords
Carefully and thoroughly go through as many job listings as possible and highlight all the skills the employer mentions.
These will be your keywords.
"When a hiring manager first looks at your resume, she will scan it for these keywords," say folks over at Grammarly. "And she will only spend an average of six seconds trying to find them. That means that you need to put the most important keywords at the top of your resume. Make other keywords eye-catching with embellishments like numbers and accomplishments."
(RELATED: HOW TO NAIL THE SALARY EXPECTATIONS QUESTION DURING YOUR JOB INTERVIEW)
Identify 'Vital Skills'
Go through several job listings similar to the one featuring the job you're applying for and write down the skills listed. All the skills that are common across these listings are most likely to be either mandatory or highly desirable for the job you're trying to get.
These are your Vital Skills.
The rest of the keyword skills should fall into one of three categories:
Job-related
Transferable
Adaptive
Read more HERE.