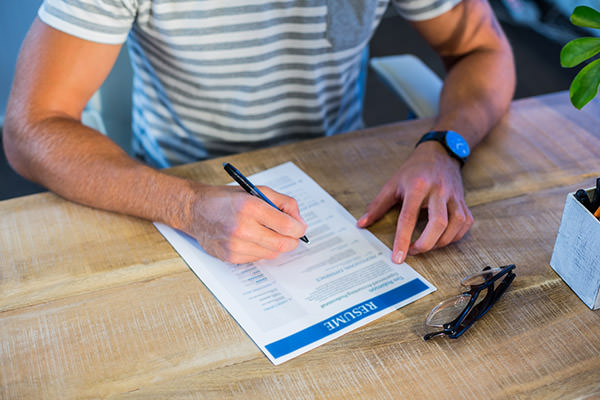 Scoring a great job isn't exactly a walk in the park (unless you are applying for a park attendant, that is).
However, if you have the right kind of skills and a slam-dunk CV, this can be a rather easy endeavor.
A perfect resume is a crucial document that should provide your future employer with just the right amount and right kind of personal information they need. Think:
Background
Skills
Education
Hobbies
anything else from your life that may tickle and intrigue them
In that name here are 7 simple steps towards making an ideal resume.
1. Keep It Simple
A resume is not a place where you should ramble on about ALL your skills and details from your personal life. Far too many people lose track of what is actually important and end up with a huge blob of unimportant and obsolete information.
This is a big no-no.
2. Keep It Clean
Every segment of your CV should be separated. Make sure you use only:
professional fonts
bulleting
numeration (if necessary)
Also, don't be shy to use the Bold option every once in a while.
3. Keep It Professional When It Comes To Your CV Photo
Your picture should be positioned at the top of the document, next to the Personal Information segment. Choose wisely which picture you want to use, and always opt for the one that looks the most professional. A simple head-shot should suffice (and no sunglasses!).
4. Make It Well-Organized And Smart
First of all, start with writing your personal information such as your:
Name
Age
contact number
contact e-mail, etc.
Then move onto your education, experience, additional skills, hobbies…
5. Keep It Honest
When it comes to writing about your education and some additional classes or courses you might have taken, honesty is always the best policy.
State your work experience with the exact amount of time you spent on each position, and make sure you don't lie. Everything eventually comes to light.
6. Briefness Goes A Long Way
Don't go overboard with the information you provide, and avoid writing essay-like sentences. Keep it:
Clean
Short
Concise
Professional
Using bulleting is the perfect solution for this. Simply stating the data is more than enough.
7. Keep It Real
The fact that you make a killer roast shouldn't be mentioned unless you're applying for a cooking gig (and even then, it can be conducted in a more professional way).
State your biggest qualities that make you the perfect candidate for the job. And NEVER try to oversell yourself.