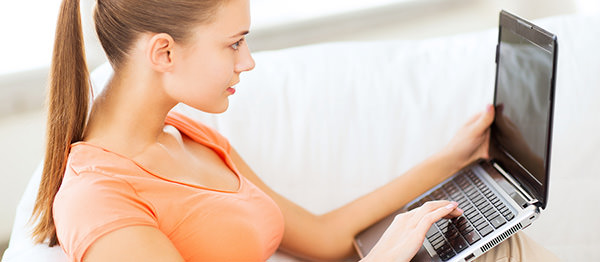 Many of us dream of quitting our full-time jobs and swapping the office politics, daily commute and stuffy office for a relaxing job in the comfort of our own home.
Working from home gives you the opportunity to set your own hours, choose your holiday dates and days off, and even perform your job whilst wearing your pyjamas and relaxing on the couch.
However, it requires a huge amount of discipline, and you may need to meet strict deadlines or demonstrate endless patience with customers depending on your chosen career.
The following jobs can all be performed at home and most require little or no professional training.
1. Freelance Writing
The opportunities to begin a career writing content for websites or print publications are numerous. The most popular freelance writing prospects are blogging, populating websites with content, composing advertisements (jingles, commercials, and ads), greeting card inserts, resume writing, featured articles and product descriptions.You can even choose to become a freelance writer on a part-time or a full-time basis.
The amount of money you make depends on where you find employment and how much time and effort you invest in your new career.
You'll have to search for companies that are willing to take on a freelance writer who hasn't yet developed a portfolio for print or web publications.
Most of these sites do have an extensive vetting process. Therefore, it may be worthwhile contributing material as a guest writer to various print and online publications for free in the beginning.
This will help to get your name out there and build a following of loyal readers that can turn into long term clients. If the publication receives good feedback from their readership, they may offer you a position as a full-time correspondent. It might take you a bit longer to get started, but you will certainly reap the benefits once you do.